The 11 Funniest 'Friends' Scenes Involving The Kids — Including That Iconic Holiday Armadillo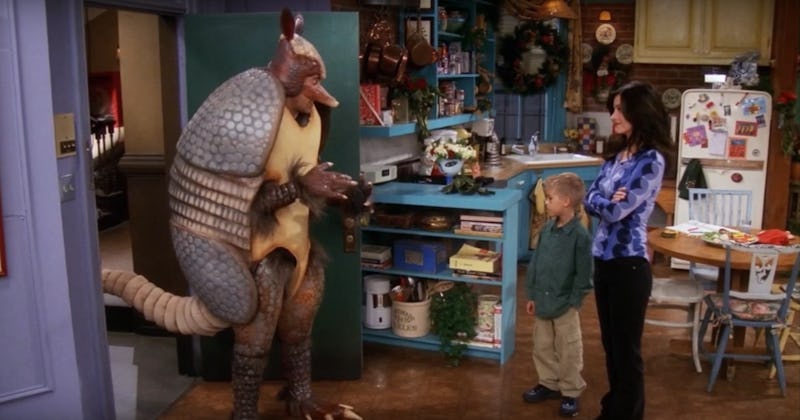 Warner Bros. TV
Let's face it: even though the group in Friends were already well into adulthood in the first season, they had plenty of moments when they didn't quite act like it. When you add kids into the mix, it brought even more hilarious results. Many of Friends' most hilarious moments involved characters' children, from Joey and Chandler losing Ben on the bus after taking him around the city to Emma's birthday disaster — complete with an erotic cake. The kids of Friends were at the root of plenty misadventures.
The show's children were also part of some iconic Friends moments that no fan will ever forget. "The One With The Holiday Armadillo" remains the series' absolute best holiday episode, with Ross dressing up as an armadillo to try to get Ben interested in learning about his Jewish roots during Hanukkah. Years later, Ross uses an unconventional "lullaby" to make Emma stop crying — Sir Mix a Lot's "Baby Got Back." Even though Rachel is offended by him singing the song, she begrudgingly sings it to Emma and by the end of the episode sings it with Ross, complete with dance moves.
If you want to revisit those moments, here are 11 of the funniest Friends scenes involving the kids.