The 12 Best Bras Without Underwire For Large Breasts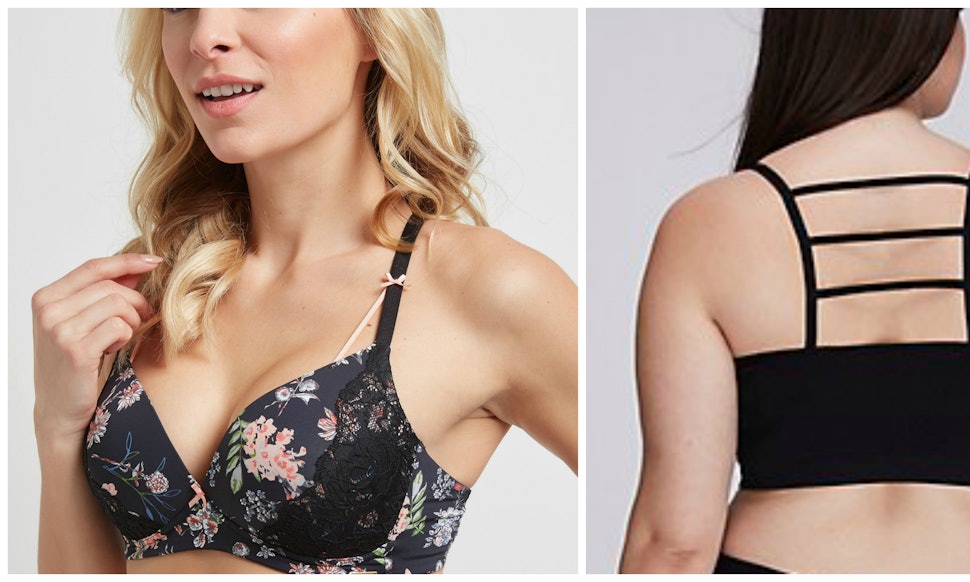 La Vie En Rose, Lane Bryant
When you have large breasts, it sometimes feels like your bra options are severely limited. It can be really challenging to shop for bras without underwire for big boobs that aren't just another sports bra, and (imagine this) come in more colors than white, tan, black, beige, and "nude," whatever that means. The perpetual search for quality, comfort, and style is enough to make you want to give up and never wear a bra again.
And then, just as you've lost all hope, you finally spot, from across a crowded lingerie store, the magenta lace bra of your dreams. You risk injury and battle the crowd to get your hands on it and — wonder of wonders — discover it comes in your size. You're willing to go into debt to make this bra yours until you spot it: underwire. Again. Yet another bra with underwire designed to lift, separate, and shape your breasts.
While there are certainly times when you may feel like unleashing your inner Sophia Loren and pushing the girls up, up, and away, underwire bras are not your only option if you have large breasts. These popular bras are celebrated for not having underwire and for still being super comfortable and cute.