These Are 13 Skin Care Products To Buy During Sephora's Beauty Insider Sale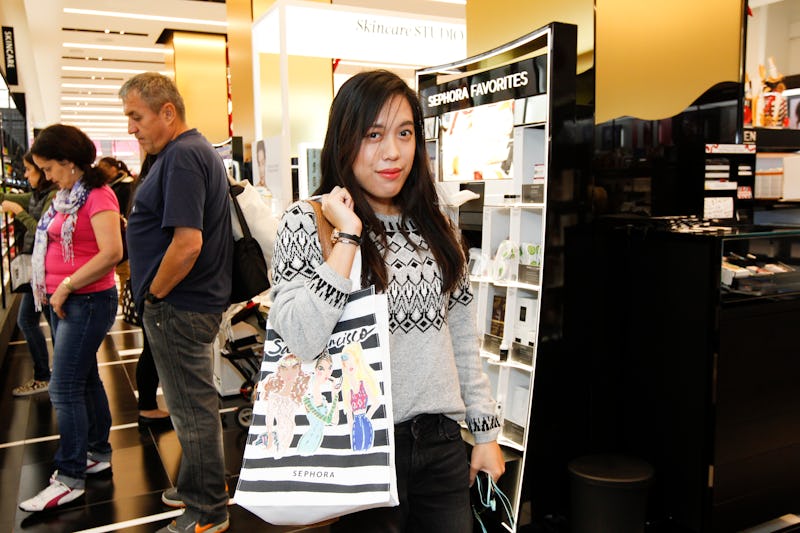 Kimberly White/Getty Images Entertainment/Getty Images
If you are serious about skin care and love a good sale, then get ready for the best news you'll hear all week. The Sephora VIB Beauty Insider Holiday 2018 Sale is currently happening. The retailer's annual, full-service sale applies to makeup, skin care, and hair products. It takes place through mid-November with varying degrees of member participation and accessibility.
If there are skin products, brands, or innovations you've been wanting to try, this sale is ripe for doing so.
Here are the specifics.
As noted by this post by the TrendMood makeup news Instagram account, the sale runs for three consecutive weekends (Friday through Monday) in November. It ultimately wraps on Monday, Nov. 19.
Access to the sale is available to members of Sephora's free Beauty Insider loyalty program. This sale is tiered and geared — basically, the amount you save is based on your membership level. Your member status in said program is based on the total amount you spend at Sephora in a calendar year. The more you spend, the better your status, and therefore the bigger your savings for these sorts of sales.
If you spend under $350 in a year, you achieve Beauty Insider status. If you spend over $350 per year, you earn VIB rank. Spend a thousand bucks and attain that coveted VIB Rouge member status.
The next phase of the sale is set for Friday, Nov. 9 and runs through Monday, Nov. 12. Rougers and VIBers will be able to access the sale and enjoy 20 percent off in-store and digital purchases. The multi-use "VIBBONUS" code applies during this weekend.
The final weekend runs from Friday, Nov. 16 through Monday, Nov. 19. It is additionally opened up to those who have Beauty Insider status, which is the base level of membership. Insiders will get 15 percent off purchases with the reusable "BIBONUS" code.
Now that you have all the particulars, peep this handy dandy rundown of awesome skin care items you can and should try while enjoying a discount. This list will help you spend less time browsing and more time filling your cart.
Please note that the full prices for each item before the discount are listed below.
1. Drunk Elephant Lala Retro Whipped Dream
2. Glow Recipe Watermelon Glow Sleeping Mask
3. Glow Recipe Watermelon Pink Juice Moisturizer
4. Laneige Water Bank Moisture Cream
5. Tatcha The Deep Cleanse
6. Tatcha The Silk Canvas Protective Primer
7. Charcoal Exfoliating Wipes
8. Glow Recipe Blueberry Bounce Gentle Cleanser
9. Farsali Unicorn Essence Antioxidant Primer Serum
10. Dr. Jart Hydration Lover Rubber Mask
11. Estee Lauder Micro Essence Infusion Mask
12. Herbivore Blue Tansy Resurfacing Clay Mask
13. Herbivore Pink Cloud Rosewater Moisture Cream
If you are all stocked up face wash and moisturizer, try a serum or a mask. If you've been eyeing a brand or product but didn't want to commit yet due to the price, allow the discount to be the deciding factor.
There are tons of other products available to suit your skin's individual needs and concerns. So have at it — with additional savings courtesy of the Sephora Beauty VIB Beauty Insider holiday sale.