The 17 Best Fiction Books Of 2017 Prove It Was A Knockout Year For Feminist Lit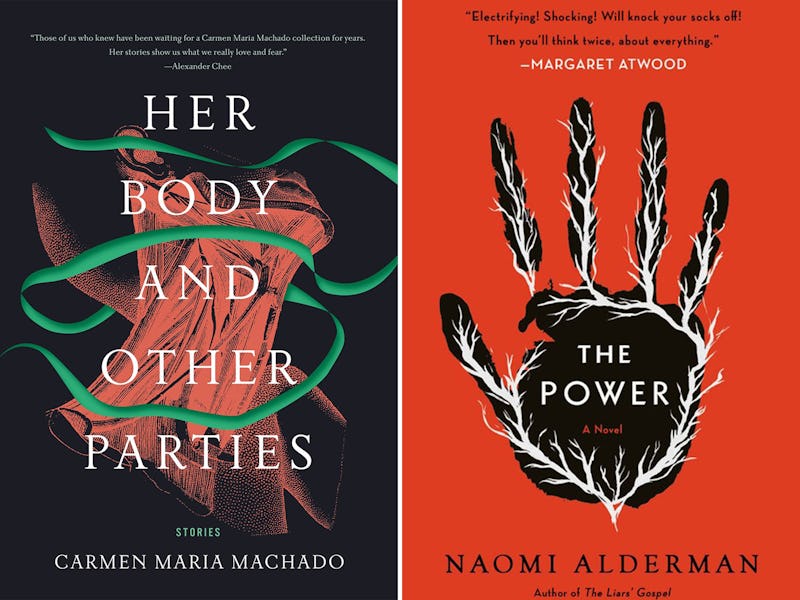 While 2017 has been pretty wild (to put it mildly), there's been one glorious silver lining: there has been some truly incredible new fiction released in 2017.
In her National Book Award acceptance speech, Sing, Unburied, Sing author Jesmyn Ward spoke about the negative feedback she's received over the years from detractors who believed her work was not "universal" enough. "They said, 'Why should I read about a 13-year-old poor black boy? Or his neglectful, drug-addicted mother? What do they have to say to me?'" Ward said. "And you, my fellow writers and editors and publishing people and National Book Foundation folks, read my work and you answered, 'Plenty.' You looked at me and the people I love and write about, you looked at my poor, my black, my Southern children, women, and men, and you saw yourself."
Ward's speech encapsulates what I find most profound and wonderful as I look back at this year's books. 2017 was filled with books that transported us into the minds and hearts of a wide range of identities. At the same time, each one of these books has touched its readers on an intensely personal level, holding up a mirror to our most intimate selves. Here are the best fiction books of 2017: