The 17 Best Nonfiction Books Of 2017 Prove It's Never Been Easier To Be Well-Informed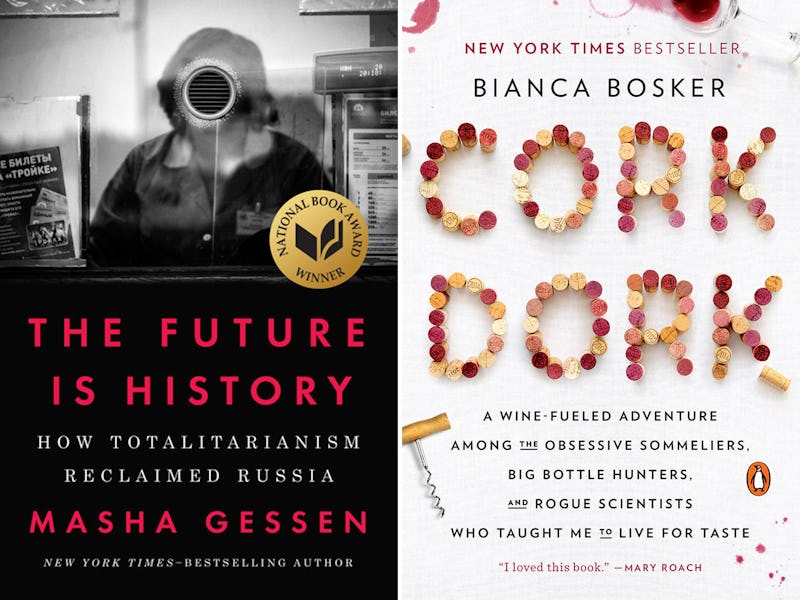 Even the most devoted of readers couldn't have possibly read all of the intriguing nonfiction books that came out in 2017. There were just too many for those of us without Time-Turners to be able to manage. (Sleep is important, you know?) At this point, our best course of action is probably to hit some of the highlights, including the year's 17 best nonfiction books.
The works on the list represent a diverse group of authors dealing with a wide range of subject matter. Politics was one of the big ones, of course, so you'll find an abundance of options in that area. You also have other choices, though, if political reading material will only increase your stress levels. Instead, try humorous essay collections, thrilling true crime, or moving ruminations on life.
Prolific authors kept their work coming in 2017. The year's nonfiction new releases included books from the likes of Chimamanda Ngozi Adichie, Roxane Gay, Ta-Nehisi Coates, Sherman Alexie, and more. For all that we had certain complaints about the past year, its book selection was not one of them.
Below, in no particular order, are the best nonfiction books of the year. It's never too late to start enjoying them.