The 2 Things Your Partner Needs To Stay Connected, Based On Their Zodiac Sign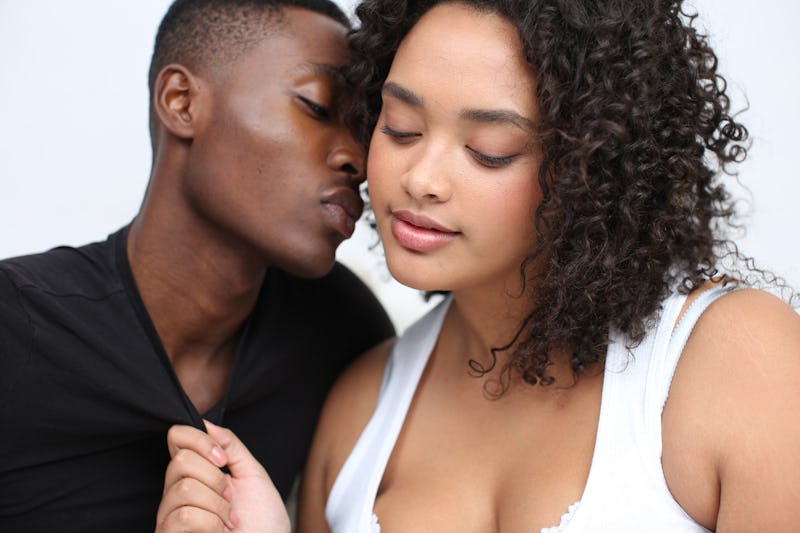 Ashley Batz/Bustle
When it comes to relationships, the idea of attachment tends to get viewed in a negative light. But when it's healthy, you're able to form a deep connection with someone who fulfills your emotional needs while still maintaining your sense of independence. You and your partner choose to be in each other's lives not because you need each other, but because you want each other. Like anything in relationships, creating a healthy attachment will take some work. Luckily, astrology can make it a little easier on you.
If you're dating a Scorpio, Taurus, or Cancer, you're in luck. As Paula Pavlova and Katie Huang, astrologers and founders of Moonbox, tell Bustle, "These tend to be most attached signs, diving headfirst into deep relationships with both passion and loyalty." Scorpios tend to go all-in to the point that love becomes all-consuming. Tauruses are naturally the most loyal and committed sign, so they tend to invest in people they see long-term. Cancers crave stability, so once they find that in someone, they're likely never going to let go.
Although attachment can have its dark side, Pavlova and Huang say it makes these signs the most loving. "For people who have these attachment tendencies, the key is to simply be aware of them and play on their strengths," they say. "Love deeply, but maybe not madly."
Everyone has it in them to get form secure attachments. So here's what your partner needs in order to stay connected with you, based on their zodiac sign.