The Grammys Will Honor Prince & George Michael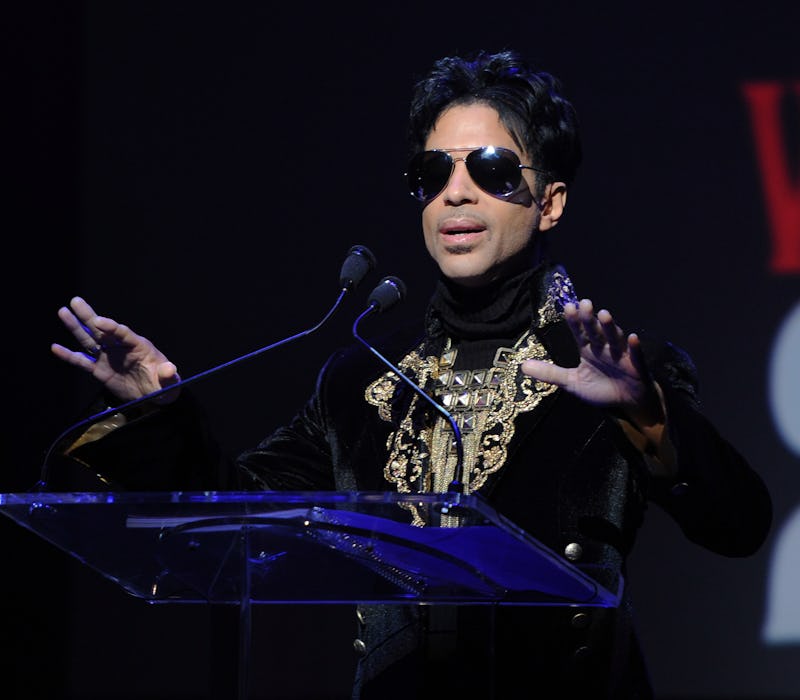 Stephen Lovekin/Getty Images Entertainment/Getty Images
After a year filled with so many musician deaths, the 59th Grammy Awards has announced they will honor those the music world lost. Specifically, the 2017 Grammys are paying tribute to Prince and George Michael in "unforgettable tribute segments." President/CEO of The Recording Academy, Neil Portnow, said in a statement that Prince and Michael were "pop icons who showcased rare musical genius and otherworldly charisma" and the Grammys were "humbled to pay homage" to these innovators. The awards show, airing live Feb. 12, hasn't announced which artists are honoring Prince and Michael in these segments, but they can look at last year's tributes to see what worked and what didn't.
Let's start with what didn't, shall we? Madonna's tribute to Prince at the Billboard Music Awards drew some criticism. While Madonna is a great performer who was friends with the Purple One, her tribute, which featured Stevie Wonder, felt more like a spectacle meant to showcase her talent more than that of the one we had lost. The reviews were mixed, and even BET threw shade at Madonna's performance tweeting, "Yeah, we saw that. Don't worry. We Got You."
This may have had something to do with her choice of songs. She sang "Nothing Compares 2 U" and "Purple Rain," both fittingly somber choices, but, with a catalogue like his, it felt like it was missing the fun and sexy side of a pop star known for pushing boundaries.
From this tribute, the Grammys take the lesson to refrain from trying to make the performance a tie-in to something and just let the music speak for itself. You don't need any additional bells and whistles when you have music this good to work with.
That's why BET's tribute to Prince in 2016 felt like the epitome of how you honor an icon. You don't try to do too much; you do just enough. That starts with the lineup. BET picked artists who had worked with Prince and those who were inspired by them, including Sheila E, Erykah Badu, Jennifer Hudson, and Janelle Monáe.
It wasn't just one tribute, but a series of tributes that felt like they were truly dedicated to Prince. Each artist tried their best to channel him, knowing that's nearly impossible, but, more importantly, these performances were fun. They weren't labored takes on his songs; they just highlighted what we loved about Prince's music.
That there is the key to getting this right. In a night filled with celebrations, the tributes to those artists we lost should also continue down that road. Prince and Michael may be gone, but their music will never be forgotten. The Grammys need to treat these segments as tributes and not just TV moments.
It's not about finding the biggest star to honor Prince and Michael, but to find the right artist who can pull it off in the right way. That's no easy task knowing how beloved these stars are, but it is possible. Any and all questions Grammys have on this matter should be directed to Sheila E.