21 Quotes From 'A Wrinkle In Time' That You Won't Be Able To Forget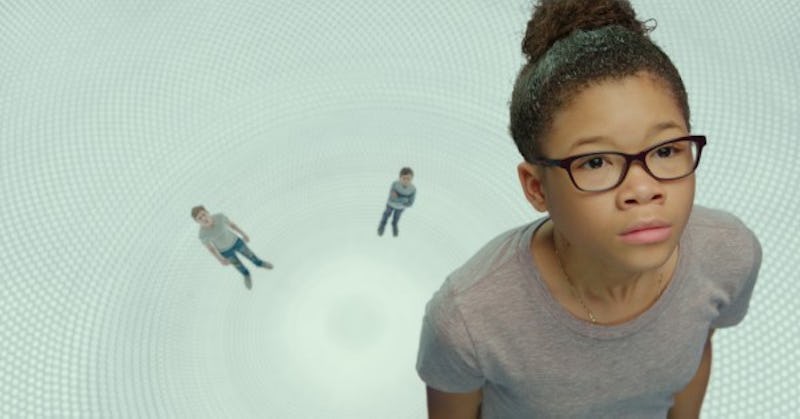 Walt Disney Pictures
With the film adaptation coming to theaters on Friday, now is an excellent time to revisit the 21 best quotes from A Wrinkle in Time, because we could all use a little more Mrs Who, Mrs Which, and Mrs Whatsit in our lives.
First published in 1962, A Wrinkle in Time centers on Meg Murry, the teenage daughter of scientists, who struggles to fit in after her father disappears while conducting experiments in pursuit of interplanetary travel. She and her youngest brother, the psychically gifted Charles Wallace, are approached by three mysterious beings called Mrs Who, Mrs Which, and Mrs Whatsit, who tell them that their father is alive and that they will help the children to find him. Along with Meg's friend Calvin, the two Murry children set off with the three Mrs Ws to find their father and save the world from an encroaching Darkness.
Madeleine L'Engle's novel for children has so many wonderful lessons to impart about life, love and happiness that it's difficult to pare down the quotes for a list this small. If you haven't already read the book, or if it has been a while, I highly recommend picking up a copy of A Wrinkle in Time to enjoy before — or after, I'm not judging — you see the film adaptation.
Check out my picks for the 21 best quotes from A Wrinkle in Time below: