Attention Dog Owners: These Are The Best Poop Bags You Can Get On Amazon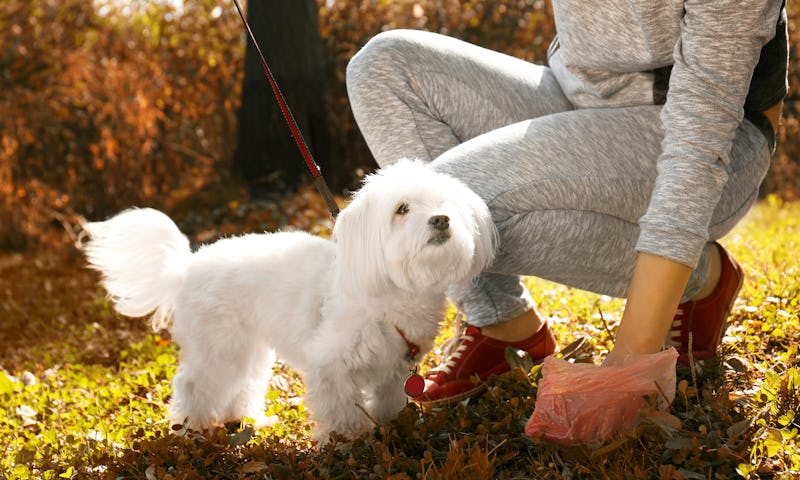 Africa Studio/Fotolia
Undoubtedly, cleaning up poop is one of the less glamorous aspects of dog ownership — and that's why finding the best dog poop bags is so important. After all, the last thing you want is a thin bag threatening to rip open in your hands.
The best bag really depends on your dogs' breed and your personal preferences. There are biodegradable poop bags and ones with handles for easy tying. Then, of course, multipacks and large bags exist to accommodate bigger breeds (aka more waste), too. Aside from the poop bags themselves, you'll also need to consider whether or not you require additional accessories like a bag holder, a leash attachment, or even a pooper scooper. The good news is, there are lots of great options on the market.
As a dog owner myself, I know how crucial it is to find quality poop bags that fit with your lifestyle. That's why I've scoured reviews to find the best ones you can get on Amazon. Regardless of your dog's size or poop amount — yes, that's also something to think about! — keep reading to shop my picks that'll make cleaning up after your pet easier than ever. Then, while you're at it, check out the strongest dog leashes and the best dog carriers for airline travel.