The 3 Best Floor Lamps For Bright Light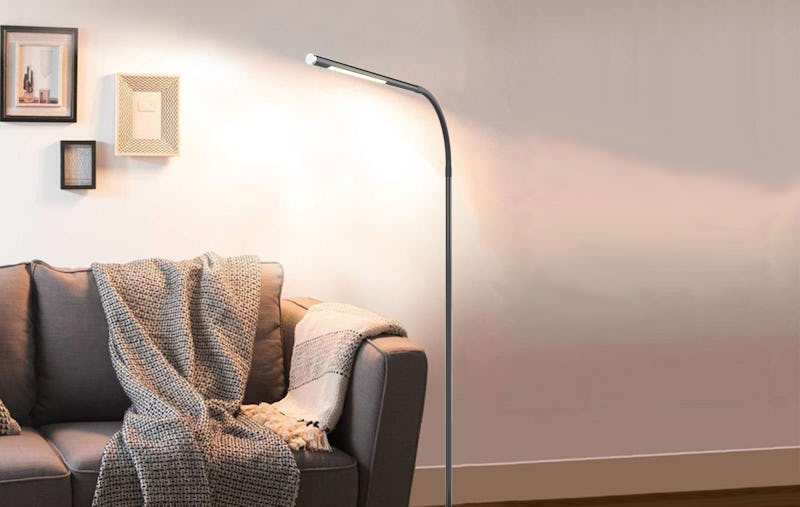 Amazon
When it comes to reading, working on crafts or projects, or lighting up an otherwise dark room, sometimes the brightest floor lamp possible is what you need. As you shop, keep in mind that the best floor lamps for bright lights typically share the following characteristics:
LED bulbs: The brightest floor lamps generally use LED lights. That's because LED lights give off a higher output of light versus other types of bulbs.
Multiple brightness settings: A great floor lamp lets you choose between different levels of brightness to find the level that's most suitable for your activity. Some also allow the color of the light to be changed, as well.
Adjustability: Rather than having to move the entire lamps, the best floor lamps allow you to swivel or adjust the neck to direct light in a different direction.
Minimalist design: The brightest floor lamps also tend to be very utilitarian and modern in appearance, so don't expect to find any decorative or Tiffany-style lamps among them. (Fewer decorative shades mean more light reaching your room.)
Where floor lamps often differ is their price. A more expensive lamp may not necessarily be brighter than an affordable choice, but it may have more features or settings to offer, or simply be made of higher-quality materials.
For more details on the best floor lamps for bright light, keep scrolling.