The 3 Best Furniture Pads For Hardwood Floors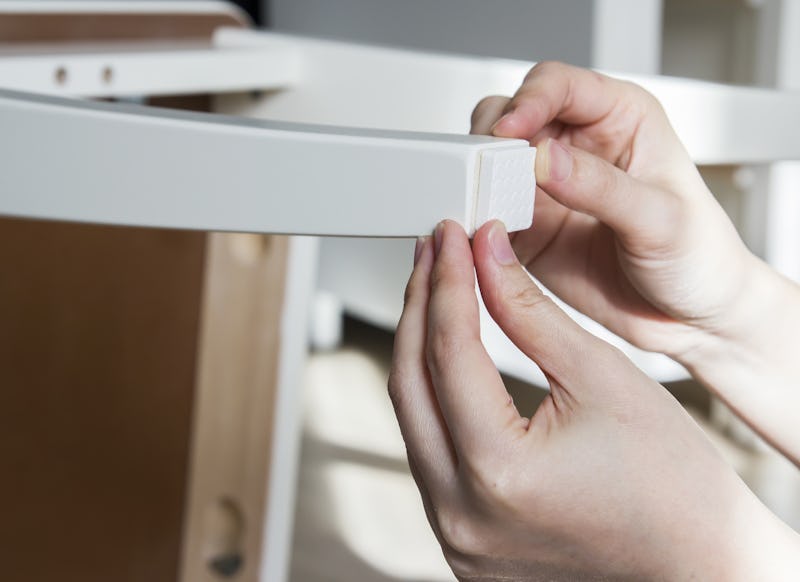 fotolia/Myimagine
Two things that are true with all hardwood floors: They're expensive to install and they can scratch relatively easily. That's why investing in some of the best furniture pads for hardwood floors is a smart decision to help protect your flooring from damage.
The good news? Using furniture pads couldn't be simpler. Most furniture pads simply stick to the furniture foot with an adhesive backing. The other side that touches the floor is made of soft felt. This helps the furniture glide more easily across the floor, rather than dig into it. Bonus: It also cuts down on any noise.
Where furniture pads typically differ is size and color. If you have dark-colored furniture legs, dark-colored pads will help them blend in more naturally. (The same goes for light-colored furniture and beige pads.) Because furniture feet are not all universal in size, pads typically come in a range of shapes and sizes. Some oversized ones are even made so you can cut them to the exact size and shape you need. If you have furniture legs that don't conform to the standard square or circular base, you'll want to cut your own furniture pads to size to make sure they fit correctly.
For more details on the best furniture pads for hardwood floors, scroll down below.