These Humidifiers Are The Key To A Good Night's Sleep — & Here's Why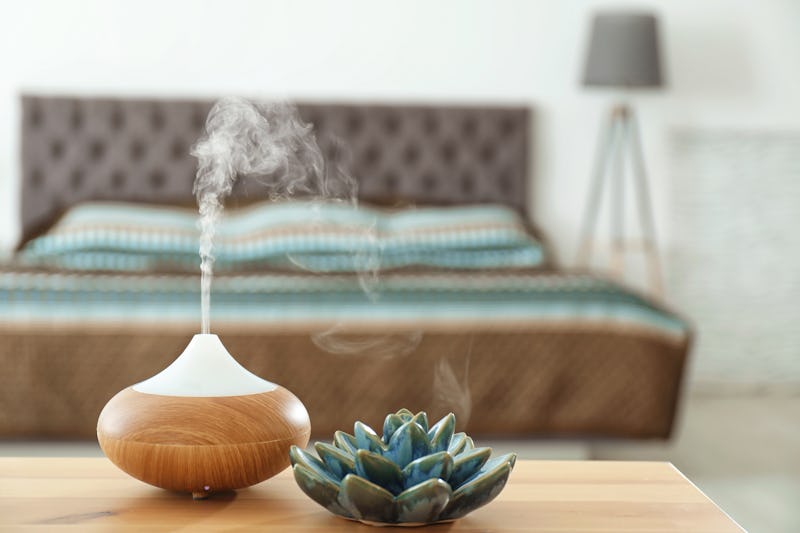 New Africa/Fotolia
Keeping a bedroom at the perfect humidity level can be a challenge. If there's not enough moisture, everything feels dry and static, making it hard to get a good night's rest. And that's why finding best humidifier for bedrooms is so important.
Most humidifiers do relatively the same thing (add moisture to the air), but finding one that suits your bedroom is key. After all, it'll become a staple item in your space. So, when you're looking for the best humidifier, consider your priorities, and ask yourself a few simple questions. Design-wise, do you need something small and compact? Are you after the cleanest air or would you rather just get the cheapest option that still works? Do you prefer cool or warm mist? FYI: Cool mist humidifiers use less energy but are more susceptible to bacteria, while warm mist ones use more energy but naturally kill bacteria.
Once you have those answers, read on to find one that does exactly what you need. Here, you'll find the three best humidifiers for bedrooms available on Amazon. And pro tip if you get sick often: I'd encourage you to check out the best humidifiers for sinus problems or ones with dual purposes like the best aromatherapy diffusers and humidifiers, too. These will ensure you're getting the best of both worlds — and a quality night's sleep.