These Lightweight Sponge Mops Are Cleaning Day Game Changers & You Need One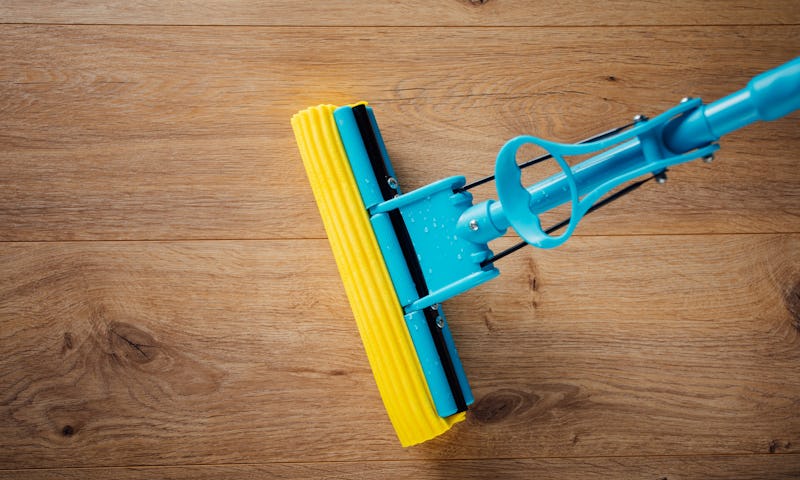 nikkytok/Fotolia
When it comes to cleaning your floors and other surfaces, traditional mops can be difficult to manage and downright messy. The best sponge mops, on the other hand, are easy to maneuver and get into all hard-to-reach corners.
Sponge mops are a great alternative to regular wet mops, as their sponge heads — which are often replaceable — are even more absorbent and precise for a quality clean. Arguably the best part about them is that they come with a durable handle for 1) squeezing out excess water and 2) scrubbing intensely. Sounds amazing, right?
As you search for the best scrubbing mop, it's important to consider a few key things. First of all, think about how large the surface area you expect to clean is. The bigger the area, the wider the mop head should be — unless you want to spend all day on one chore. In the same vein, take into account whether or not you'll require an extra long or extendable handle for, say, cleaning your shower walls. And lastly, make sure the mop heads are adequately absorbent. If you're on a budget, keep your eyes peeled for multipacks of replacement heads to save money, too.
I filtered through countless products, recommendations, and customer reviews for the top sponge mops. Here, shop them all, and start cleaning!