These Alarm Clocks Wake You Up Just Like The Sun Would — & It's Relaxing AF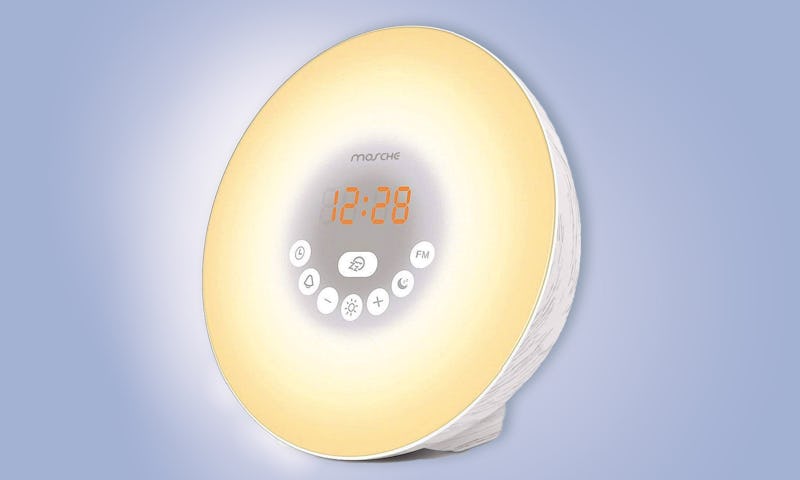 Amazon/Bustle
Switching from a standard alarm clock to a sunrise alarm clock can be daunting. If this is your first time using a silent, light-based alarm, you might be hesitant to invest in one, because the whole idea seems counter-intuitive. But the best sunrise alarm clocks really can wake you up and help get you going in the morning — and in a relaxing, not startling, way.
As you can imagine, these genius gadgets have plenty of fans, and many consumers swear by them. But there are tons of great options out there with varying features, so it can be tricky to find the ideal one for you. Some come standard (with snooze buttons, timers, etc.), while others boast bonus specs like different audio settings — soothing nature sounds and white noise, for example — and customizable lights.
To help inform your choice, I've done the research and categorized the ones worth trying, below. The best part? My picks use sleek, digital displays that'll fit right in with your bedroom decor. Read on to choose your favorite and give your morning routine the major upgrade it needs. Then, if you're frequently on the go, consider investing in one of the best travel alarm clocks.