Treat Body Breakouts, Itchy Skin, & More With These Refreshing Tea Tree Body Washes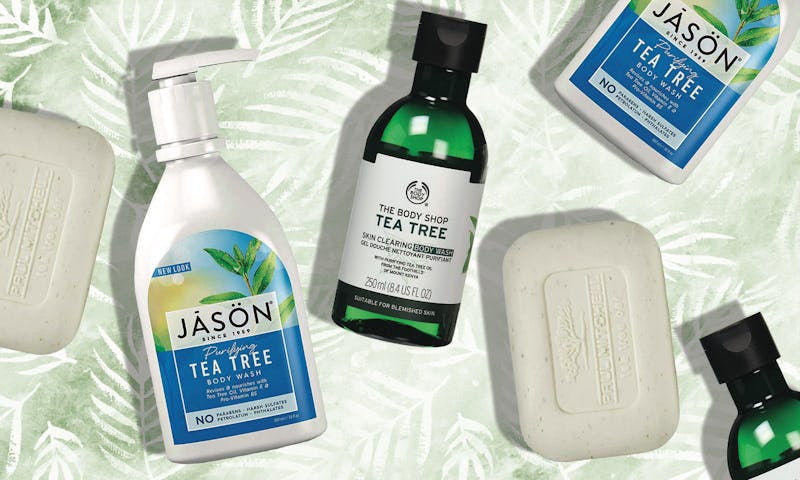 Bustle/Amazon
For centuries, tea tree oil has been used for all sorts of medicinal and beauty-related purposes, thanks to its antifungal and antibacterial properties. One of the most common uses of tea tree oil today is to help treat acne and breakouts — which is why cleansers and body washes containing the ingredient have become so popular. But you don't have to be dealing with body acne or clogged pores to benefit from one of the best tea tree body washes; they're also great for giving yourself a generally deeper clean (think of them as clarifying cleansers, but for your body), and can promote smoother skin.
Ahead, you'll find three of the best tea tree body washes on the market right now — whether you've got dry, sensitive skin, are looking to treat body acne, or prefer bar soap.
But first, a few tips. If chest or back acne is a concern for you, or if you're dealing with generally bumpy skin (or keratosis pilaris), consider using an exfoliating body lotion after you've showered. Even if you're not dealing with breakouts or bumps, you'll still want to follow your shower with a nice, moisturizing body lotion, especially after using a clarifying body wash.
With that said, scroll on to shop three of the best tea tree shower gels and soaps (for less than $15, nonetheless).