3 Ultra-Thin Pillows That Won't Strain Your Neck When You Sleep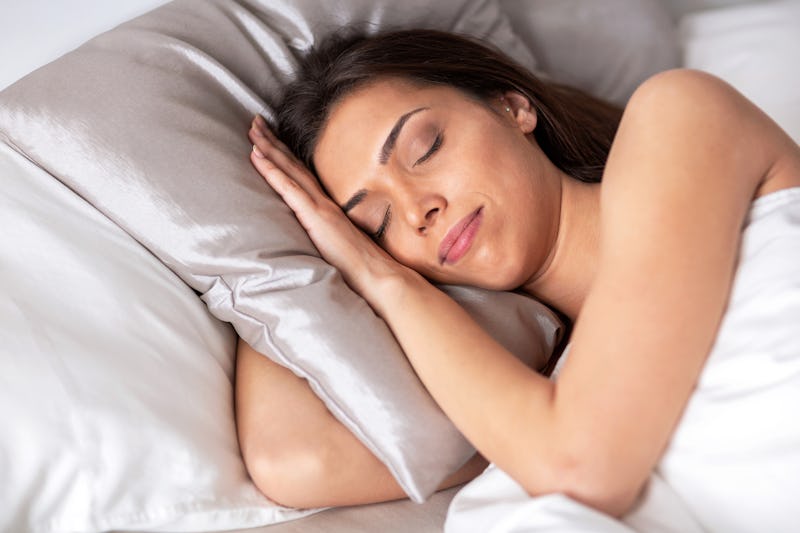 fotolia/didesign
Sleeping on a pillow that is too thick or unsupportive can lead to misalignment in your neck and spine, causing you to toss and turn at night and experience stiffness or pain. Thankfully, the best thin pillows provide adequate support for your head without forcing your neck into uncomfortable positions. With so many thin pillow styles available, here are a few things to keep in mind when shopping.
First, consider your style of sleeping. For example, if you like to change up your sleeping position between your side, your back, and your stomach, you should look for a pillow that gives you the option of customizing its thickness. But, if you primarily sleep in one position, customizability doesn't matter as much.
Also, note the material. While memory foam is designed to maintain its shape and cradle the head for minimal movement throughout the night, it tends to be less breathable if you're a hot sleeper. For the softest pillow, you're really better off with a down alternative that's less firm but can still cushion your head as you sleep.
Thin pillows come in a variety of shapes — some are relatively flat, while others offer a contoured edge that provides extra support under the neck. The right shape for you will largely come down to your personal preference.
Check out the best thin pillows below, which offer a range of support options for your head and neck, all but guaranteeing a comfortable night's sleep.