The 3 Best Tips We Learned At Beautycon NYC 2017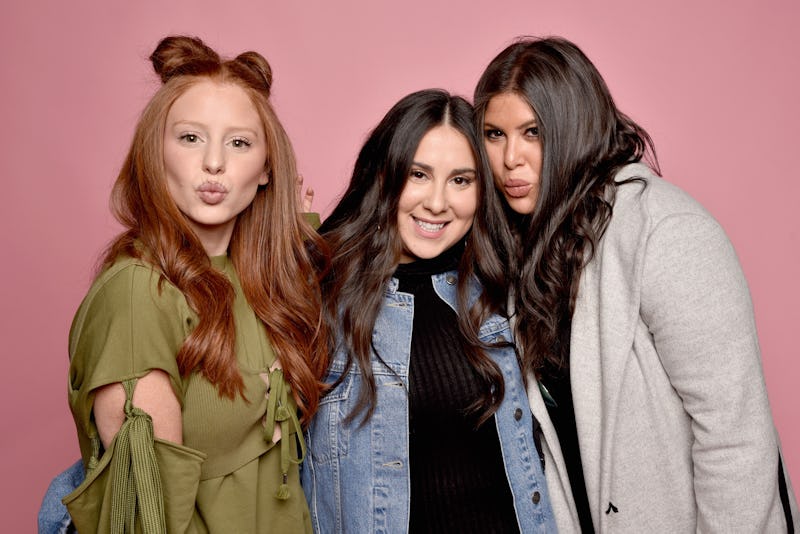 Kris Connor/Getty Images Entertainment/Getty Images
There's no better place to find all the best makeup tips and tricks than Beautycon. With tons of brands, makeup artists, and beauty lovers all gathered in one place, it's hard not to learn anything at the event. We attended and found the top three beauty tips from Beautycon NYC 2017, so that you can get the most flawless makeup application possible, even if you weren't at the event.
In case you're not familiar, Beautycon is a weekend-long event that houses over 50 different brands and more than 80 influencers. It's a beauty convention, as the name suggests. The event offers brand new products, major sales on beauty items, and a chance to talk to all of the biggest names in makeup. While tickets into the weekend-long event at either New York or Los Angeles costs between $49 to $549, one thing is free — the beauty tips.
Of course, there are bound to be tons of different makeup advice floating around the three-day event, but some of the best are the ones that don't cost anything to try. Our three top tips feature highlighter, concealer, and eyeshadow hacks from some of the biggest makeup gurus out there. I can guarantee that you'll want to try them all at least once.
The top three tips from Beautycon are simple, but will become some of your new beauty routine staples. After all, they come from some of the best gurus in the business. Although some cost you more time in front of the mirror others, they'll completely change the way you do your makeup.
Get Flawless Beauty Blender Coverage
The first tip came from YouTuber and makeup artist Kandee Johnson, who recommended really working your BeautyBlender into your skin to get flawless foundation and concealer application While it might take longer to get ready, the tip really does work.
Use Concealer As Eyeshadow
According to Mario Dedivanovic, aka Makeup By Mario, using a concealer as eyeshadow is a great way to get a natural, long-lasting look. The deeper shades are rich in red pigment, according to the makeup artist. The final look is absolutely stunning, and you'd never tell that it wasn't intended for a shadow.
Apply Highlighter Over Setting Spray
According to model and Insta-star Chantel Jeffries, the easiest way to get super strong, metallic highlight is to apply your setting spray before your highlighter. The tip might sound simple, but the results don't lie.
It doesn't get easier than this! The best part is that you probably already have everything you need already in your makeup bag. You can thank the Beautycon gods for this one.