These Germ-Fighting Toothpastes Keep Unwanted Oral Odors At Bay — & Here's How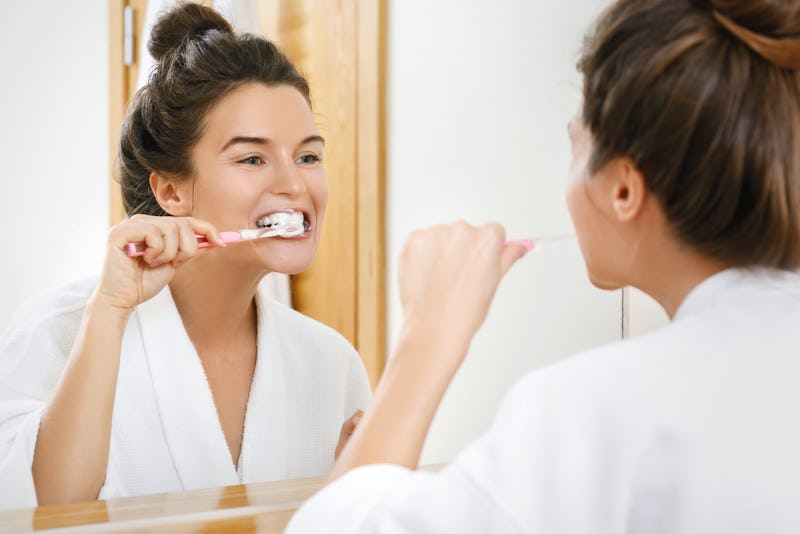 blackday/Fotolia
Freshening your breath can be as easy as switching to one of the best toothpastes for breath. Before you make the change, however, definitely check with your dentist to rule out gum disease or other more serious conditions that might be causing unwanted odors.
Generally, oral odors are caused by bacteria buildup (i.e. plaque and volatile sulfur compounds) on the teeth and tongue. These bacteria are totally normal, and flossing and brushing twice daily — with a toothpaste that has a couple key ingredients to make it harder for them to build back up, of course — can help keep them at bay.
What Toothpaste Ingredients Ward Off Bacteria?
To help me find the best toothpastes for breath, I enlisted the help of NYC-based cosmetic dentist Dr. Lana Rozenberg. Between her suggestions and my own research, here, you'll find a comprehensive list of toothpastes guaranteed to freshen up your oral care routine.