Redditors Say These Travel Flats Are Comfy AF — & They're All Available On Amazon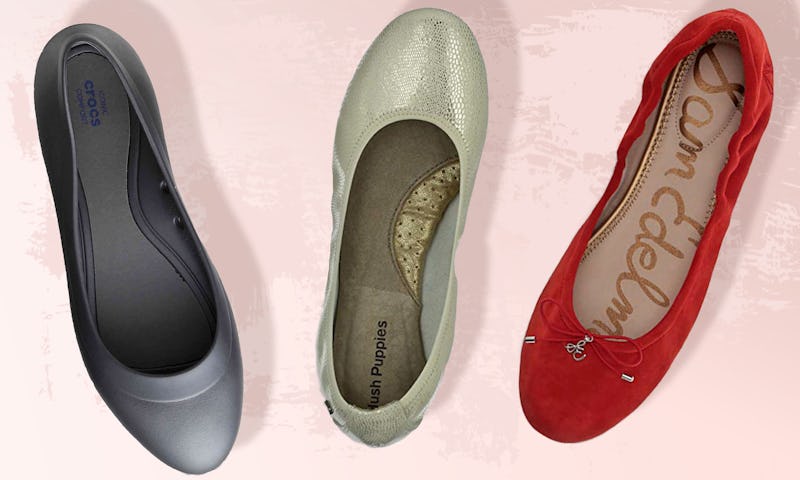 Amazon/Bustle
Nothing can ruin a trip quite like being stuck with shoes that are super uncomfortable, or even downright painful. That's why you'll want to invest in some of the best travel flats before you embark on your next getaway.
Finding the right pair of flats for traveling can be a challenge. While you should look for lightweight options that won't add extra weight or take up a ton of room in your carry-on, it's also important that they're supportive and comfortable enough to wear all day.
If finding the best walking shoes for travel is your top priority, opt for a pair with extra padding or arch support in the insoles so you can ensure your feet won't hurt after walking in them for hours. And it's a good idea to go with closed-toe flats that cover the entire toe area to limit unnecessary movement, specifically if you have bunions.
Equipped with some recommendations from Reddit, I've compiled a list of the best flats. Beyond Reddit praise, my choices are comfortable, lightweight and stylish — oh, and great for walking — all at the same time. These versatile options are guaranteed to leave your feet feeling awesome, so take your pick.