Yes, You Need A Travel Router — & These Are The Best Ones Available On Amazon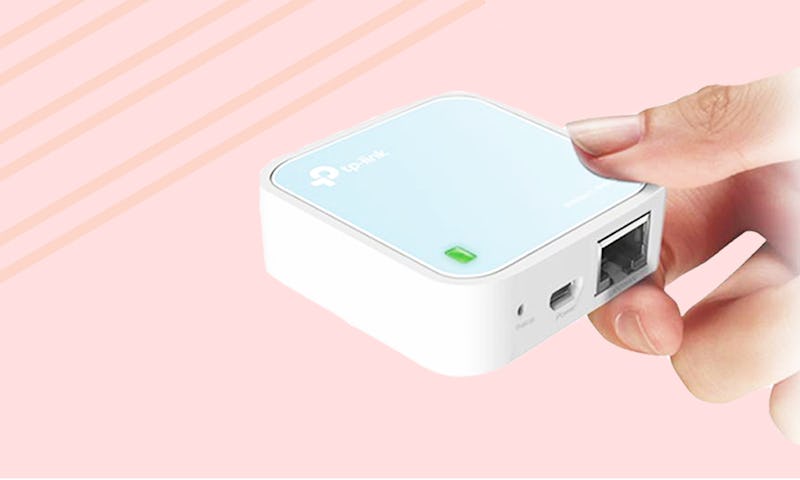 Amazon/Bustle
When you're traveling without a solid Wi-Fi signal, the best travel routers keep you connected. These compact devices extend the range of available wireless networks, making weak signals a thing of the past. But not all travel routers are created equal. Some are more powerful than others, and that's why it's important to be more selective in your search for the best.
What To Look For In A Quality Travel Router
The bottom line is this: All decent routers have a few things in common.
They're small. Is that obvious? Regardless, a good travel router is compact and lightweight enough to stow away in even the smallest of bags.
They provide a secure connection. Thanks to included firewall features, routers protect your personal information — even when you're browsing via a public hotspot.
They're super fast. A high-speed internet connection that works for multiple devices is key, especially if you're traveling with a group.
With all that in mind, I've put together a list of the best travel routers Amazon has to offer, here. It takes the guesswork out of shopping around to ensure you embark on your next journey 100 percent connected — and ready to Instagram the whole thing.