These Boot Liners Magically Make Your Boots So Much Warmer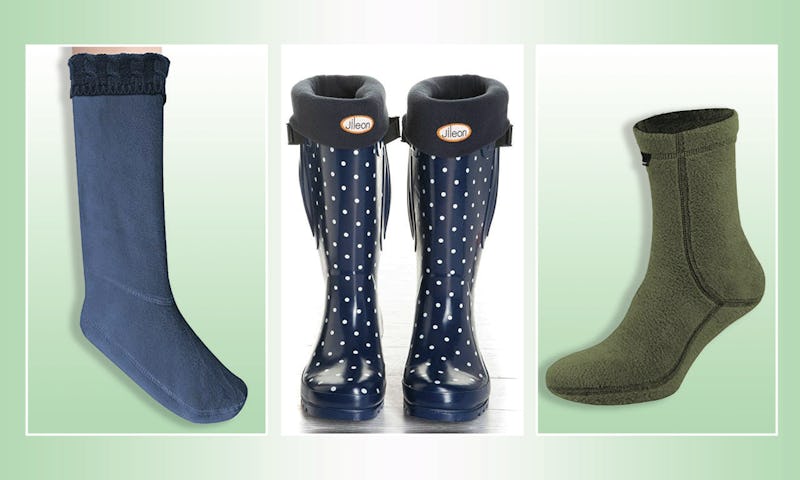 Amazon / Bustle
Boots are meant to keep your feet warm and dry in cold weather conditions, but sometimes they just can't handle the job. The best boot liners are the perfect solution for when you need an extra layer of protection. So whether you are wearing your hiking boots in the snow or sporting your favorite rain boots on a wet and chilly spring day, slip on a pair of boot liners for warmth and comfort — and to keep moisture at bay.
Most boot liners are made of fleece, which makes sense because it's a really warm and soft material. While boot liners can be a helpful add-on for all kinds of boots (including snow and duck boots), many liners are specifically designed to be worn in rain boots, since the rubber material is often lacking in the coziness factor. A rain boot liner is usually tall enough to line an entire boot, and often features a cute cuff that folds over the top of the boot to keep the liner in place.
The boot liners on this list are designed to supplement your existing boot liners (or in the case of rain boots, lack thereof), but some boot liners are designed to replace existing liners that might be worn out or simply not warm enough. I've focused on supplemental liners, but if you're looking for a replacement boot liner, scroll to the bottom for a solid recommendation. Otherwise, read on for four supplemental boot liners that Amazon reviewers say have made their boots so much cozier.