These 4 Popular Concealers Are Cruelty-Free & Available On Amazon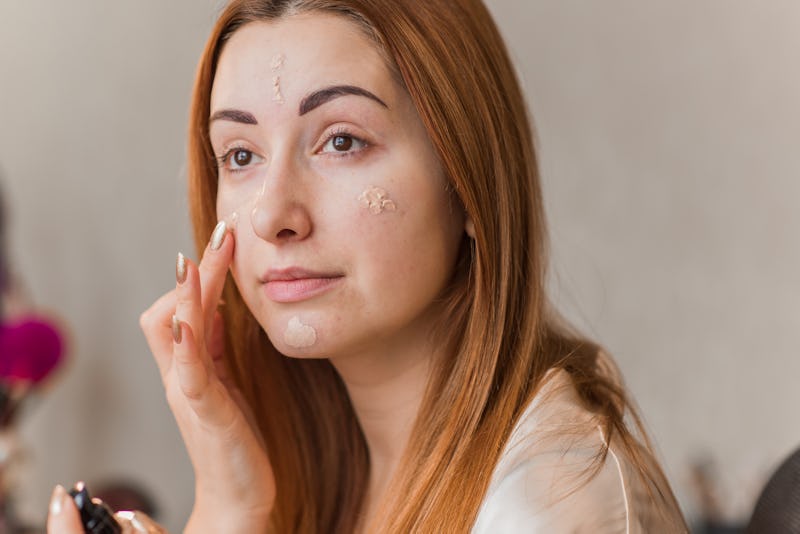 Shutterstock
With all the cruelty-free makeup products available today, there couldn't be a better time to switch to a kinder beauty routine. And whether you're hoping to hide blemishes or cover dark circles, the best cruelty-free concealers can help you get started. Below, I've rounded up picks for a variety of skin tones, concealing needs, and budgets.
When it comes to cruelty-free logos, Leaping Bunny is the only internationally recognized cruelty-free certification that requires a supplier monitoring system to be implemented throughout a brand's supply chain, making it the most respected and trusted certification for cruelty-free cosmetics worldwide. But PETA's Beauty Without Bunnies database is a great resource as well.
And if you're shopping for cruelty-free concealers, then you might be interested in vegan formulas as well. That's why I've included two concealers that boast 100% vegan ingredients. There are also ingredients in each product that are designed to target problem areas, from green coffee and chamomile extract for dark undereye circles to vitamin E for moisture to tea tree oil for oily, acne-prone skin.
All the products below should cover a variety of concealing concerns, but I've scoured reviews to list the best concealers for specific skin issues. Whatever you're hoping to conceal, brighten, or highlight, there's a pick to suit your needs.
Take a look at the best cruelty-free concealers below. All of them are highly rated on Amazon.