Yes, You Need A Footrest For Under Your Desk — & These Are The 4 Best Ones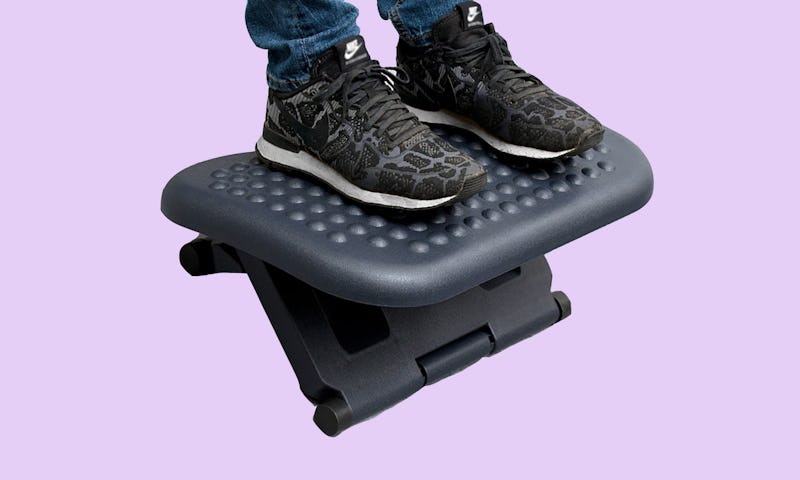 Amazon/Bustle
If you spend most of your days sitting at a desk, then you're probably familiar with the various aches and pains associated with prolonged sitting. And that's exactly why so many people rely on the best footrests for under a desk to combat any potential leg, hip, or back discomfort that comes from a sedentary work lifestyle.
Keeping your feet propped up on a footrest can help promote better circulation, provide more stable support for your feet and legs, and decrease strain on your spine by improving posture. That said, when searching for a comfortable and effective footrest, you'll want to choose one that does all the aforementioned things with some sort of nonslip grip for true stability. You'll also want something that can adapt to any environment. Whether you're hanging a foot hammock or going with a more traditional footrest, the ideal footrest slides right under any desk and is easily adjustable height-wise.
Ready to say goodbye to painful days at work? Below, shop four of the best footrests you can order online and have shipped directly to your office. Once you've got that added to your cart, browse some fun desk accessories that'll really brighten up your workspace.