The 4 Best Lightweight Hair Dryers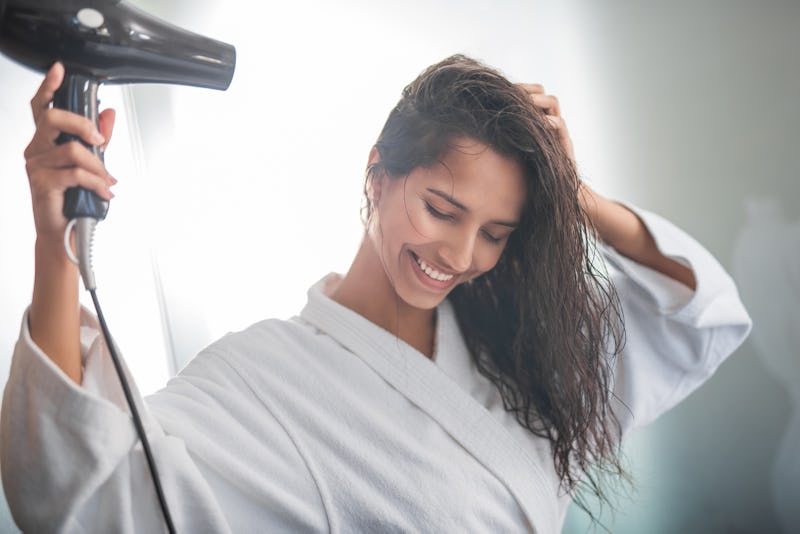 Yakobchuk Olena / Fotolia
Heavy and hard-to-hold hair dryers can seriously slow down your morning routine and are inconvenient to travel with. So, to quickly get yourself ready in the mornings, you might want to ditch that old awkward dryer and start using one of the best lightweight hair dryers, many of which are just as powerful as models twice their size. These slim, compact dryers are easy to wield no matter what hairstyle you're going for. Plus, with lightweight dryers, it's super easy to pack them in your gym bag or carry-on luggage.
These versatile, must-have tools come in a variety of options. So, when you're on the hunt for the best lightweight hair dryer, you should consider things like the weight, handle design, material, and heat. For maximum maneuverability, avoid hair dryers with wide handles or handles that don't offer grip support. And for convenience and adaptability, consider one with multiple speed and heating settings; they make the process faster and easier to avoid using the highest setting, which can cause heat damage over time. Ample cord length and additional attachments are also nice options to have in a hair dryer. Finally, hair dryers with ionic technology and tourmaline can also help cut down on frizz.
For some great suggestions, check out my roundup of the best lightweight hair dryers to use. All of these dryers are top-rated, portable, and weigh about a pound or less to help you blow-dry your hair quickly and get on with your day.