Squeaky Chair? These Lubes Can Help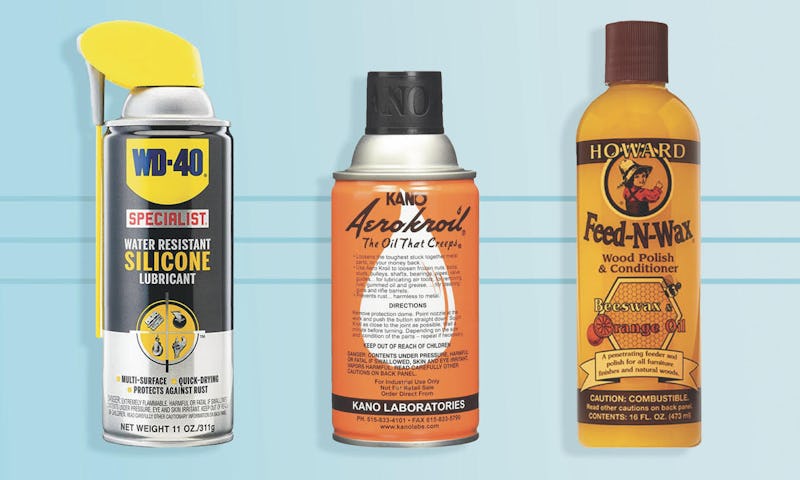 Bustle/Amazon
When a squeaky sound starts to come from a chair as you shift around in it, it can be downright aggravating. That pestering noise can emanate from all kinds of seats— including armchairs, office chairs, and rockers— but the good news is, the best lubricants for squeaky chairs can provide the right fix.
Creaks or squeaks are usually an indication that something needs tightening or touching up with a slippery liquid (like an oil). With all the different lubricants on the market, however, choosing the right one for your needs can be challenging.
Material plays a big part in finding the best one. While silicone-based lubricants are great for metal, plastic, or rubber, they can damage wood. For wooden chairs, beeswax is the top choice.
The next thing to consider is where your chair will be used. Indoor chairs may not need a waterproof lubricant, but you'll want to find one with low odor. For outdoor chairs, a lubricant that is both waterproof and protects against rust and corrosion is the ideal choice.
To fix a squeaky chair that's also rusted, a penetrating oil works wonders. These heavy duty oils have low viscosity and are able to seep into small cracks to loosen and lubricate rusty screws and bolts. For a longer-lasting solution, consider a lubricant that also has PTFE in its formula.
With all of these materials and details in mind, take a look at the the best lubricants for your squeaky chair below.