You'll Never Lose Your Bag Again With One Of These Durable Luggage Tags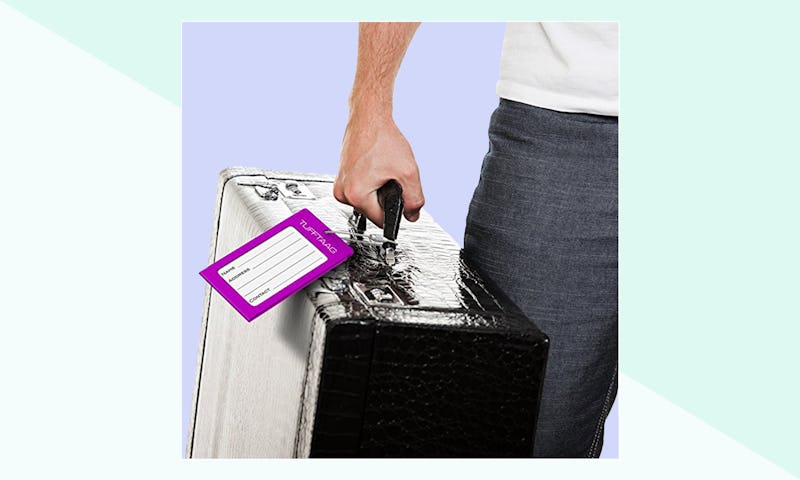 Amazon/Bustle
After a long journey involving mediocre food, unreasonable delays, and cramped space, all you want is to get home at a reasonable time — and with the right bag. That's why the savviest travelers rely on the best luggage tags to ensure that their trips are simple, easy, and free of complications like bag mixups.
A good luggage tag — one that's both user-friendly and made of a super durable material like plastic or leather — can easily become one of your favorite travel accessories. It'll help you quickly spot your suitcase in a crowded baggage claim, prevent weary travelers from confusing your bag with one of their own, and expedite the process of retrieving a lost bag.
Aside from thinking about how the tag will look strapped to your luggage, don't forget to consider how you'd like your information displayed... if at all. Some options make your contact information easily visible, but if you have concerns about prying eyes, some even boast protective covers and even smart features like GPS tracking via Bluetooth connectivity.
Ready to find your new bag tag? Here, discover four of the best available on Amazon, so you can add them to your cart along with the rest of your last-minute travel essentials.