You'll Want To Snuggle With One Of These Soft Blankets On Your Next Trip — Guaranteed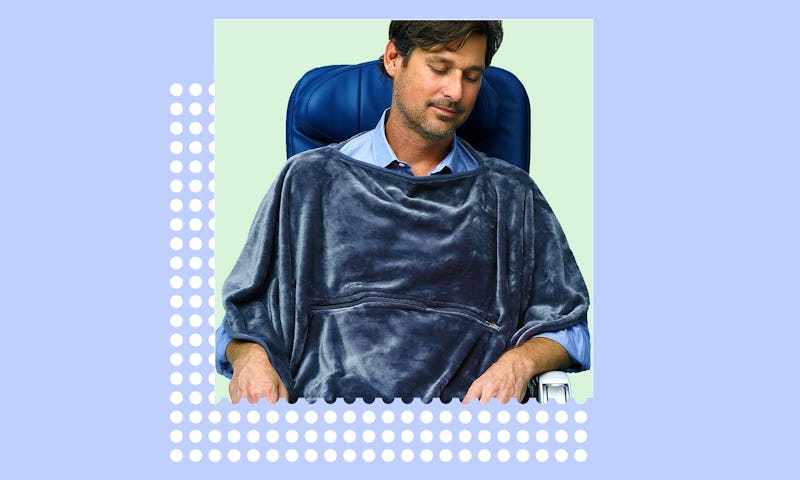 Amazon/Bustle
There's nothing like snuggling up with a comfy blanket at home, and the best travel blankets mimic that feeling on the go. They're compact and lightweight enough to fold up and carry, while still maintaining that comfort factor we all yearn for when we're on a trip.
And no matter where you plan to take yours, there's one out there that's sure to fit your needs. You just need to prioritize what matters most to you. Bonus features like super soft and convenient zip-up carrying cases that double as pillows or added lumbar support tend to cost a little more than, say, a simple budget blanket with no extra frills. So, if price is an issue, that's something to keep in mind along with how you'll be traveling. For example, the best travel blankets for an airplane exist to make air travel cozy AF, but for camping trips outdoors, you'll need some totally different specs like a waterproof lining or a thicker fleece material.
Here, find a list of four options that offer supreme comfort for all kinds of adventures — from ultra affordable ones to ones that you can literally wear. Once you've found the perfect blanket, be sure to pick up the best travel headphones to go along with it.