Waterproof Socks Exist — & These Are The Best Ones To Get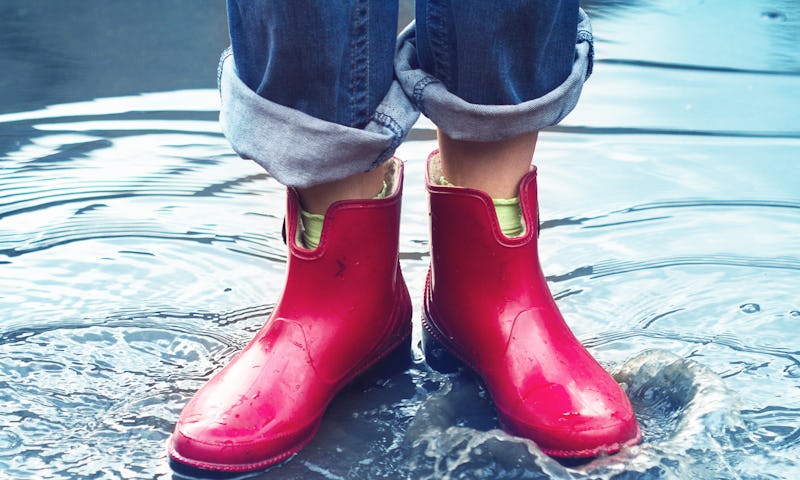 macondos/Fotolia
Regular socks are great when it comes to exercise and everyday wear, but if you're looking for a pair with substantial durability and versatility — or a pair that's made for extreme activity and exposure to the elements — finding the best waterproof socks is your goal.
It might seem easy to navigate what waterproof socks look like — they're just a fancy sock, right? — but, when choosing the pair that's right for you, there are a number of factors to consider. First, the line between breathability and insulation. Are you looking for socks that are light and ventilated, or are you more concerned with keeping every ounce of water out? Along that same idea, you have to keep in mind the kind of material and whether you'd want something that can be submerged in water versus strong water resistance. And, of course, don't forget about your activity level and type (aka what you actually need the socks for), your comfort preferences, your budget, and your ideal style.
To help you navigate the types of waterproof socks and find what's best for you, I've compiled a list of the four best options on the market. Read on to shop them, then check out even more of the best women's socks.