These Are The 4 Zodiac Signs Most Likely To Have Trust Issues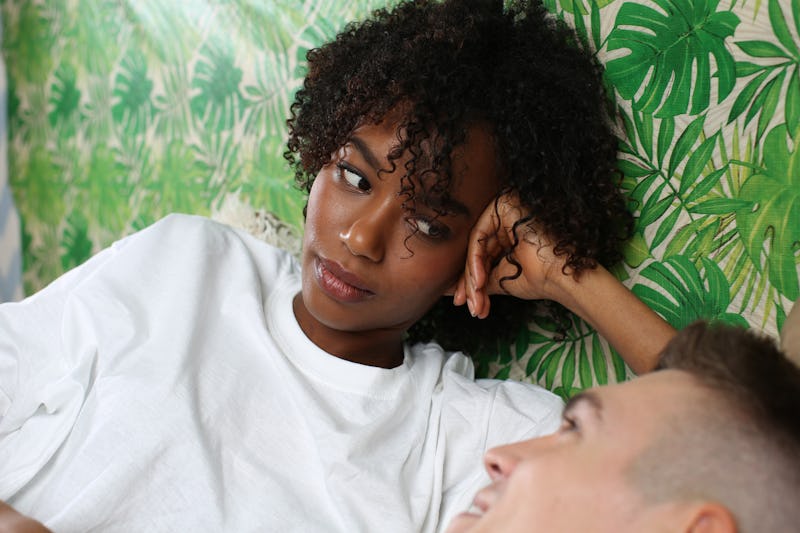 Ashley Batz/Bustle
It's totally natural to be a bit wary in a new relationship, but when initial hesitation turns into a constant state of being in your relationship, having trust issues can become a real problem. Whether it's you or your partner struggling with opening up, looking to the zodiac can actually be quite a help. Astrologists have identified the zodiac signs with trust issues so that you can work through your difficulties as easily as possible.
Learning to trust a partner can be scary, especially if you have a personality type that tends towards introversion or self-protection. Astrologists have found that certain star signs may be scared of getting hurt, or quick to protect their own hearts, above all else.
While no relationship can be absolutely predicted by the zodiac, it can be helpful to look at your — or your partner's — astrological sign as a way of unmasking the difficulties in your relationship. Once you've discovered that maybe trust issues are at play, building trust is totally possible. Issues of openness and communication in relationships are usually quite fixable. The couple simply needs to be willing to work on them.
To start, you can understand where the lack of trust is coming from by looking to the stars. Here are the four zodiac signs most likely to have trust issues in a relationship.