The 5 Best Retinol Serums You Can Buy, For Every Skin Type & Budget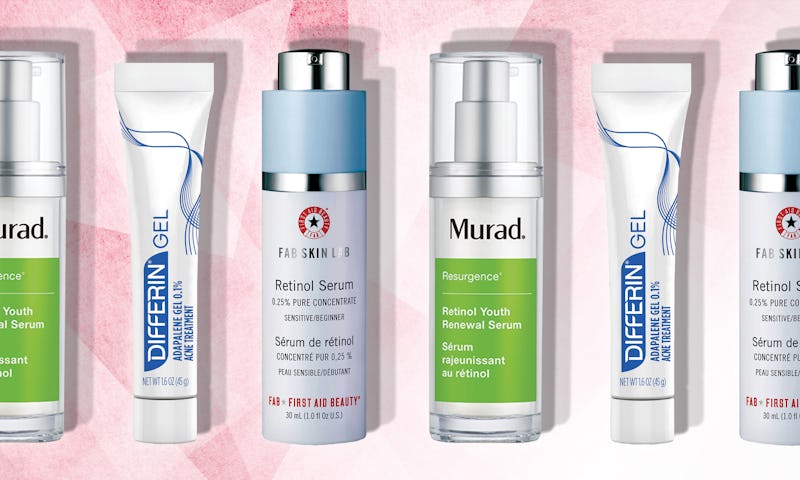 Amazon/Bustle
No matter what your skin type, incorporating a retinol into your evening beauty routine could be the best thing you ever do for your face. The benefits of this miracle product are well-documented — and if you're reading this article, you're probably already wondering what the best retinol serums are.
Like with any other beauty product, choosing the right formula all depends on your skin type. But since retinols are particularly intense, you want to be extra careful. Retinol serums can be quite harsh, so if your skin is sensitive — or if you're completely new to the world of retinols — you'll want to start with a very low concentration. If your skin is on the oilier side, or you're using retinol to help with acne, you'll likely need a formula that's a little more potent.
And if you're new to retinols, take care — it can take your skin a little while to adjust to the ingredient. Because of this, it's recommended that you start out slow. Try using your retinol once or twice a week, and once your skin adjusts, you can increase your usage to every other night.
A few other warnings: Always use your retinol at night, and be extra vigilant about applying sunscreen every morning, since retinol is known to make your skin more photosensitive.