5 Travel Backpacks That'll Keep You Organized AF On Your Next Trip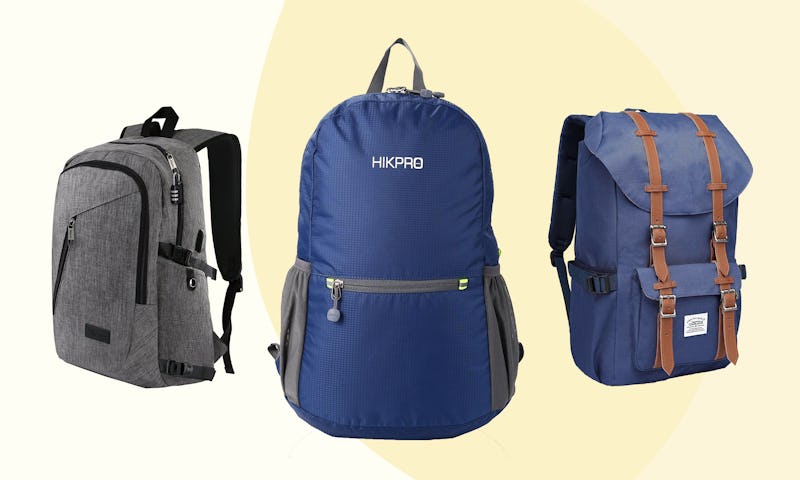 Amazon / Bustle
Adventures can happen when you least expect them, and if you're about to hit the road, there's one thing you definitely need: a reliable backpack. The best travel backpacks for women offer flexibility and support in virtually any setting. The only downside? Finding the one that's right for you can be a hassle — especially if you don't know where to start.
Shopping for travel backpacks can feel overwhelming, because there are just so many to choose from. Some models have a sportier, more durable feel that's great for outdoor trips, while others come with hidden pockets and zippered closures for added security that may be better suited for trips to a city. But no matter what kind you wind up choosing, you want it to be long-lasting and durable.
Overwhelmed already? Don't worry, I've done all the relevant research for you. Here are five of the absolute best travel backpacks to help you feel more confident, stylish, and organized throughout your trip. Once you've found your new bag, be sure to fill it up with all your travel essentials. Things like the best travel socks and the best travel bottle sets for extra beauty products will ensure you're ready for anything.