Say Good-Bye To Sweaty Feet With These Breathable, Moisture-Wicking Socks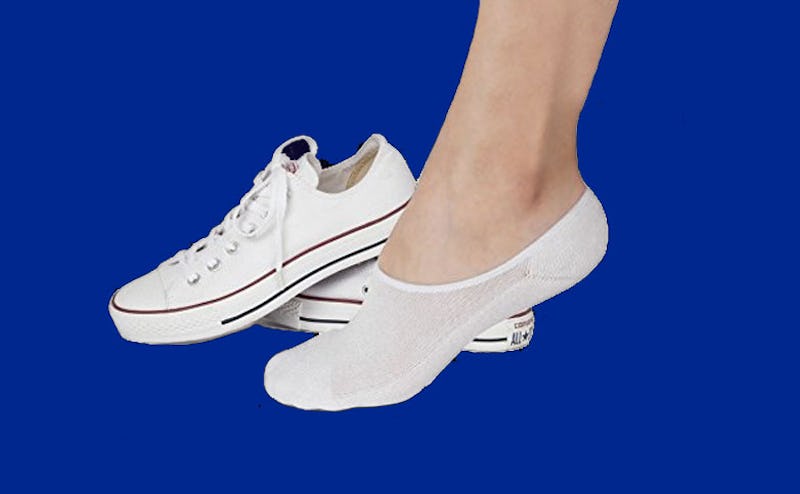 Amazon / Bustle
For some, socks are an afterthought. Sadly, those are usually the same people who end up with blisters and slippery, sweaty feet — been there, done that, no thank you. Investing in a pair of the best bamboo socks might not be as exciting as buying a new pair of Dunkin' Donuts sneakers (yes, these are a thing), but they're more crucial to your overall well-being than you might realize; A decent pair of socks can mean the difference between a comfortable day spent walking and an experience consisting of pain, sweat, and torture.
A tribute to bamboo is in order here — the eco-friendly and sustainable fiber is slowly, but surely, becoming a favorite staple in wardrobes (and home goods, like sheets). Bamboo is naturally antibacterial and resistant to odors, which makes it an ideal material to use for socks that rub against sweaty feet all day long; They'll keep your feet dry and fresh for much longer than other fabrics.
The options on this list range from knee-high compression socks that promote healthy blood circulation to frilly bamboo crew socks that will jazz up any outfit. Once you get used to cocooning your feet in this soft, breathable fabric, you'll never look back.