Your Pup Will Love Lounging On These Cozy Dog Beds — & They're All Under $50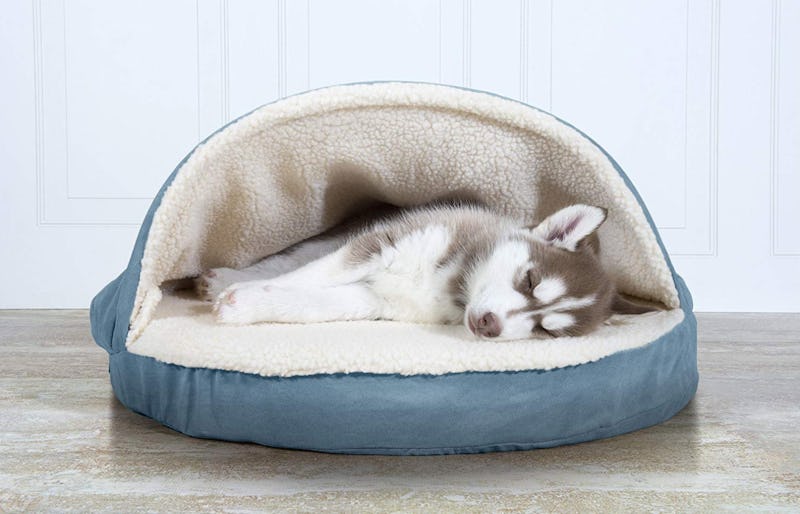 Amazon
One of the most essential things for all dog owners to have is a great dog bed. Unfortunately, a lot of high-quality dog beds are expensive, and many of the more affordable options are stiff and rigid or built with flimsy materials. If you're on the prowl for the best cheap dog beds, it can be tough to find a decent quality option.
But all hope is not lost. There are indeed dog beds out there that will provide your pup with a cozy sleeping pad without blowing your entire paycheck. When picking an inexpensive dog bed, the biggest thing to keep in mind is that every dog bed is different, and suited for dogs of different sizes, breeds, and personalities.
If you have a young, anxious puppy, for example, you might want a covered bed that reduces nervousness, or something waterproof to mitigate accidents. If you have an older dog with compromised mobility, by contrast, a bed that's softer with features like orthopedic cushioning will be a better option.
There are also dog beds designed to be easy to travel with, or ones elevated from the ground to keep your pup cool when they're laying out in the heat. And, yes, they're affordable too.
Whatever your dog's lifestyle and personality, there is something on this list of the best cheap dog beds to keep them comfortable while minding your wallet.