6 Lunch Coolers That'll Actually Make You Want To Bring A Lunch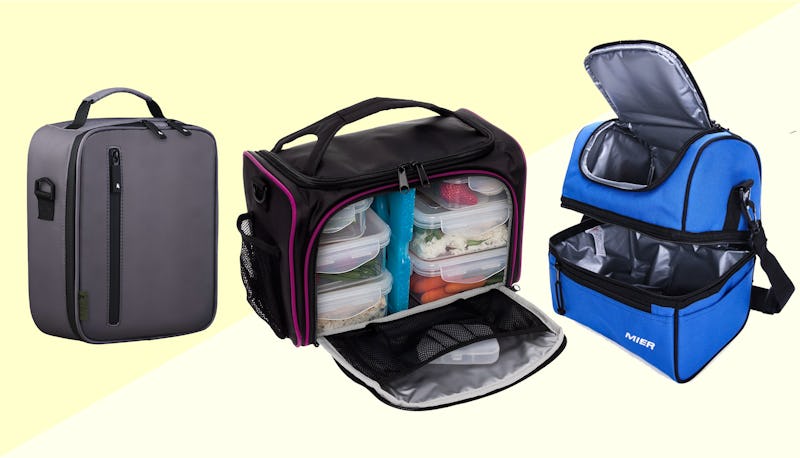 Amazon / Bustle
The first few times you buy lunch at work feels like the luxury treat you deserve. You work hard and no one can make a salad quite like they whip up at your local deli (where the avocados are always ripe). Enjoy — but keep these best lunch coolers on your radar. After the second week or so you're going to be a) sick of deli salad (really, it will eventually happen) and/or b) sick of spending money on food when you can easily throw together a satisfying, healthy lunch and snacks at home.
The one thing you will need to invest in, though, is a sweet grown-up lunch box — one with serious insulation. Because paper bags aren't going to cut it when you're packing a black bean bowl, hummus-filled sandwiches, and leftover chili or curried tuna salad.
The coolers on this list range from basic box-style bags with shoulder straps that can fit all of the Tupperware necessary to create a delish lunch at your desk to stylish Oxford cloth totes that no one will even mistake for a lunch bag until you begin pulling out all of your goodies. Each bag is insulated, of course, and one even boasts a built-in gel cooling system that is activated by freezing the bag each night.
No matter what your personal style or how much food you'd like to pack to make it from morning to Happy Hour, there's a lunch cooler on this list that will work, save you money, and make you a much happier person (because a full belly is everything).