Calling All Runners, These Are The Best Socks For Your Winter Workouts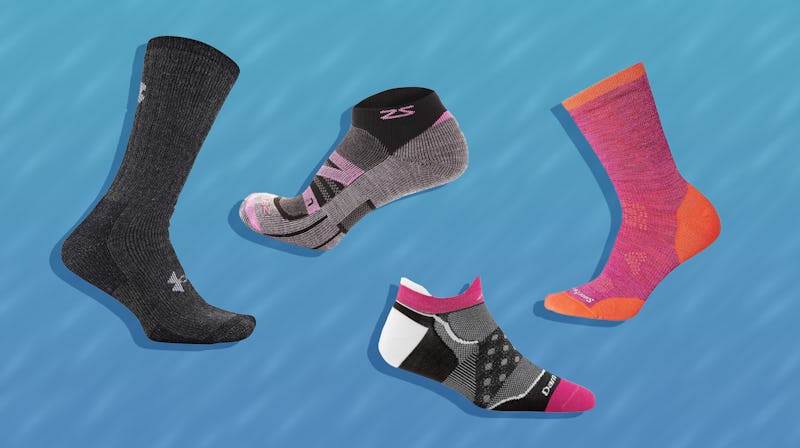 Amazon/Bustle
As the temperatures drop, you may be tempted to ditch your running routine altogether (I know I am). But let's be real: There are so many great outdoor products that keep you cozy, no matter what the weather feels like outside. In fact, the best winter running socks are made of warm, thick fabrics that can get you through a long, frigid run — and even make you want to do it again.
It's all about the fabric when it comes to any running socks, but especially ones made for cold weather. Keeping your feet dry is critical, so you want to look for cold weather running socks that are made from naturally sweat-wicking material. Merino wool is always a great choice, but any warm, yet breathable, fabric that dries quickly will do the trick.
You also want to consider your favorite style of socks. You can find winter socks in every style that you can find standard socks, so be sure to pick a style you're comfortable with, especially if you're going out for longer runs. That said, if you tend to get cold quickly, you may also want to consider a pair of knee-high socks to add an extra layer to your outdoor gear.
No matter which way you go, finding the perfect winter running socks can make or break your pace. Here's a roundup of some tried-and-true options to help you run comfortably all year long.