The 7 Best Adhesive Bras For Big Boobs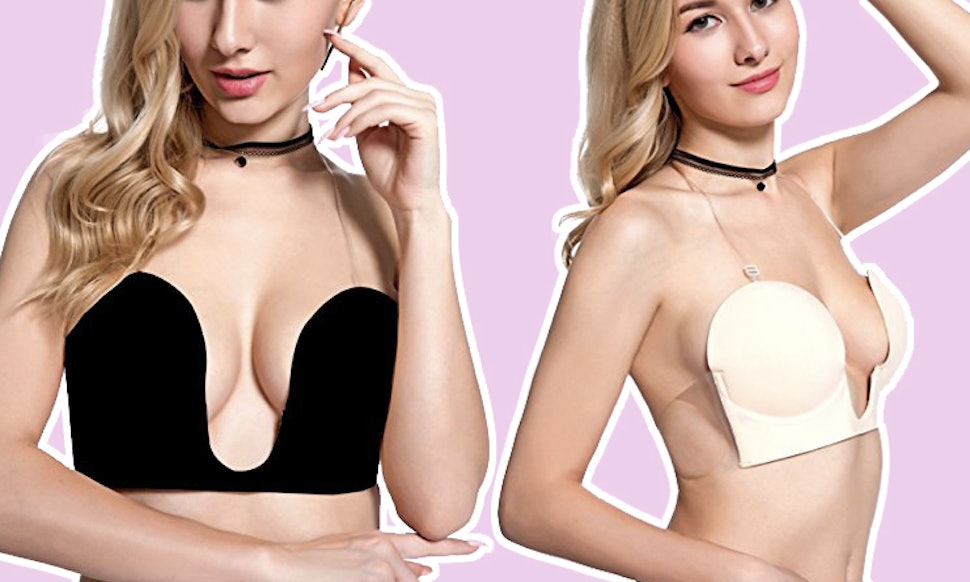 Amazon
In my opinion, adhesive bras are the coolest thing since sliced bread — cooler, actually, given that I'm not even that into bread. That being said, the best adhesive bras for big boobs can be a little bit trickier to find. A strapless and backless design means that you can wear adhesive bras with virtually any outfit, but it usually also means less support.
In the world of bras, bigger busts often benefit from thicker bands, wider straps, and more structured cups. If you are looking for a bra to lift or support, adhesive bras don't have any of those things. Their purpose is to remain virtually invisible underneath any neckline or fabric, so all the support is provided by a little bit of coverage and a whole lot of stickiness.
Still, that doesn't mean you can't find an adhesive bra that works for big boobs — it just means you have to look a little harder. These seven great bras make up for the lack of bands and straps with reliable adhesive, underwire, and more coverage where you'd least expect it. That means that people with big boobs can jump on the adhesive bra bandwagon and break out any outfit, anytime.