The 7 Best At-Home Chemical Peels, According To A Dermatologist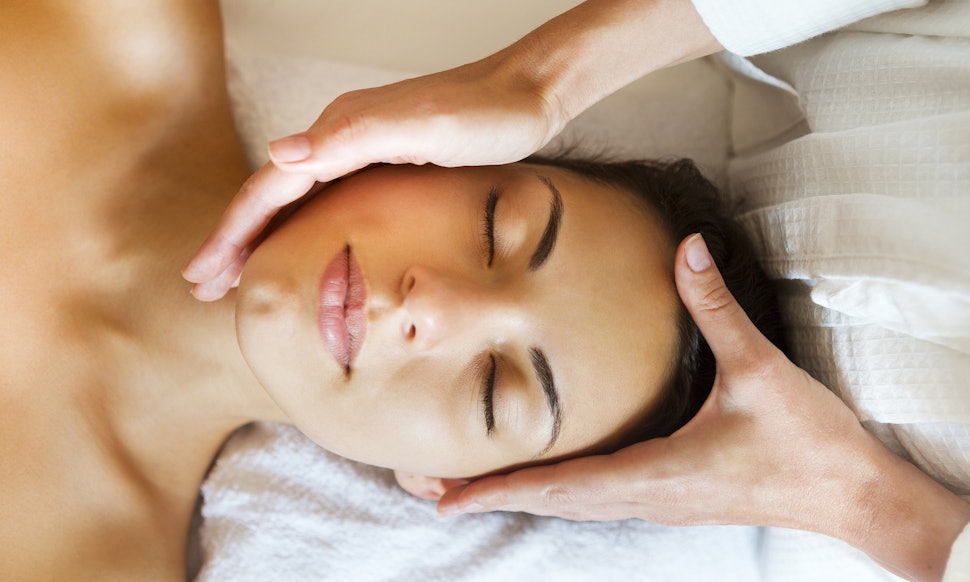 Dasha Petrenko / fotolia
The one and only time I received a professional chemical peel I emerged one week later from a cocoon of dead skin cells and flakes to discover the brightest-looking skin of my life. But the price of pro treatments adds up quickly, which makes at-home chemical peels as compelling as ever — especially given the fact that I can vouch for the otherworldly radiance a good peel gives your complexion.
That doesn't mean at-home chemical peels don't intimidate me just a little — my dermatologist was supremely careful during my chemical peel to apply chemicals with a light hand, giving me a superficial peel that could improve skin texture but would be gentle enough not to irritate my sensitive skin.
So how do at-home peels stack up? According to Dr. Tsippora Shainhouse, a dermatologist in Beverly Hills, "At-home peels are generally milder than professional grade peels, but they do contain many of the same ingredients." But an at-home peel is still a peel, and Dr. Shainhouse warns that they come with the risk of burns and irritation — especially if they aren't applied correctly or aren't suited for your particular skin type or condition.
When it comes to choosing effective at-home chemical peel ingredients, Dr. Shainhouse says to stick to five: Beta-hydroxyacids (or salicylic acid), which unclogs pores and clear up acne lesions, glycolic and lactic acids that remove dead skin cells in a more gentle manner than salicylic acid, fruit enzymes like papaya, pumpkin, and pineapple to make skin glow, retinol for increased collagen production, and tricholacetic acid (TCA), which Dr. Shainhouse says can penetrate deeper layers of skin.
Once the peel is off, protecting your freshly-exfoliated skin is of the utmost importance. "Any peel will leave your skin more prone to UV-damage and sunburn," cautions Dr. Shainhouse. She recommends using an SPF 30 (or higher) mineral sunscreen with zinc oxide for the week following your peel — since mineral formulas reduce the risk of irritation — and wearing a wide-brimmed hat.
If you're ready to try an at-home treatment, these seven chemical peels contain effective ingredients that leave skin brighter, clearer, and more even-toned. But, be sure to always read labels carefully and remove the peel immediately if you experience discomfort.