These Are The Best Mascaras You Can Buy On Amazon — & They're All Under $15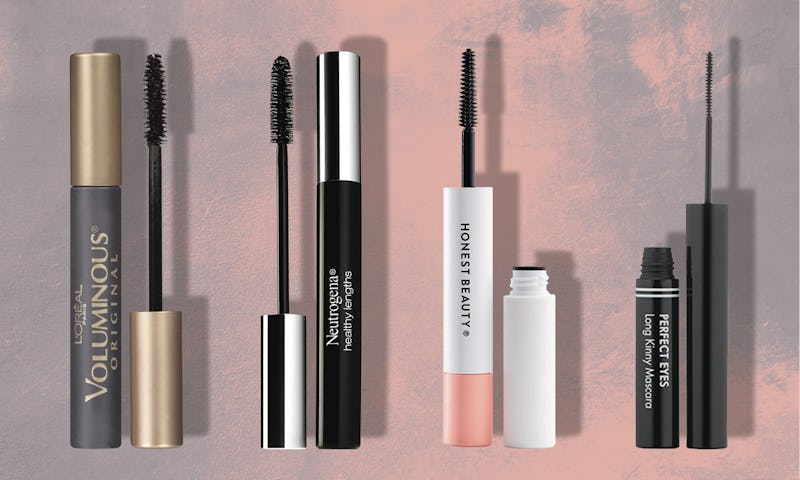 Amazon/Bustle
Mascara is right up there on a shortlist of things I can't live without; That said, I often can't be bothered to go to the nearest drugstore to pick up a new tube. The best mascaras on Amazon allow me to do two of my favorite things: Not leave my apartment, and have in hand some of the highest-performing (and, often, lowest-priced) mascaras on the market.
Amazon is especially reliable for restocking your standby mascaras, like drugstore classics from Maybelline and L'Oreal (as well as their discontinued formulas). But it's also a treasure trove for tracking down mascaras from foreign or under-the-radar brands that you'd have trouble finding on the shelves locally. You can also use Amazon as a search engine for clean and extra-gentle formulas, if you're picky about ingredients or have sensitive eyes.
Ahead, you'll find seven of the best mascaras available on Amazon right now. All of these formulas and wand shapes, sizes, and bristles are designed to address different lash preferences, whether that's a subtle boost of volume or a full-on falsie effect. But what they all have in common is that they're easy to find, and even easier to buy.