These Are The 7 Best Sex Toys Of The Year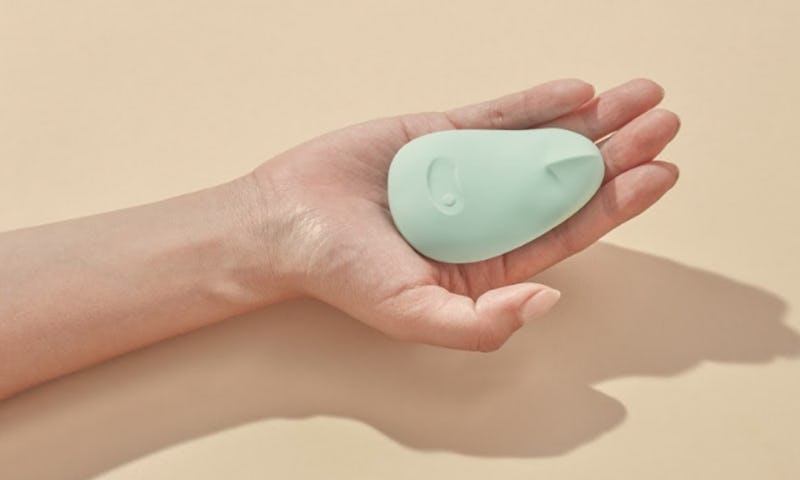 Dame Products
As the holiday season ramps up and 2018 winds to a close, why not focus some of that caring energy that you've been putting out into the world back on yourself? After all, we can't take care of others if we don't take care of ourselves. And luckily, 2018 has been a great year for sex tech and amazing new sex toys.
In the past few years the $15 billion industry has seen new designs, new technology, new marketing, and more women on top, and 2018 was no different. From Dame Products' new vibrator Pom — the result of the company's self-pleasure survey of 1,500 people with vulvas — to game-changing couples toy Ohnut, which lets you control the depth of penetration, these new sex toys are some of the most innovative — and aesthetically pleasing — sex products yet.
So in the interest of self-care through the holiday season, and to start the New Year off right, here are the best new sex toys of 2018. You'll find clitoral stimulators, wand massagers, vibrating anal beads, and a three-speed vibrator. You'll see toys you can use with a partner and ones you can use on your own. There's a little something here for all bodies, all genders. Have fun.