The 7 Best Places To Flirt, According To Dating Experts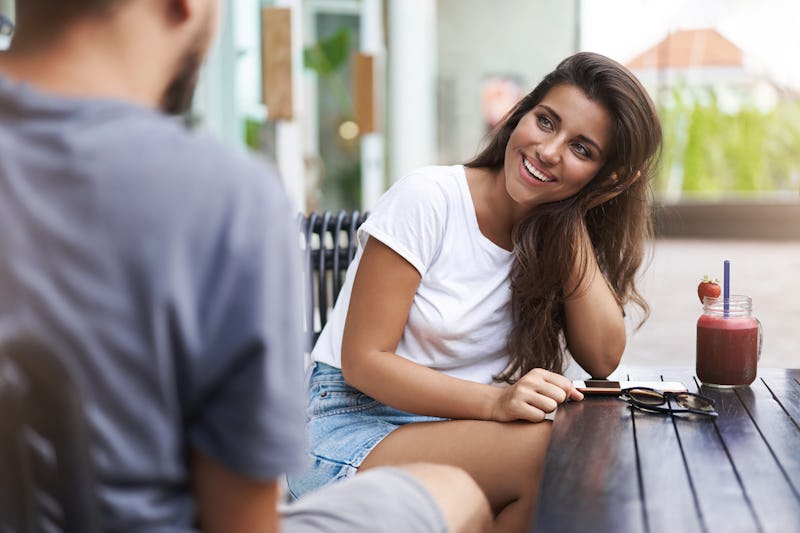 Shutterstock
Dating apps have made it easy to strike up a conversation and flirt with anyone you find attractive. At least if you match with someone online, there's a comfort in knowing they're open to talking to you. But if you're looking to meet someone offline, knowing when and where to get your flirt on can be a little challenging. According to dating experts, you can pretty much flirt anytime, anywhere. But to increase your chances of finding success, some places are better for flirting than others.
"We encourage all of our clients to be open to love no matter where they are," Rachel Federoff, dating and relationship coach with Love and Matchmaking, tells Bustle. "Riding an elevator, taking a carpool Uber, going to jury duty, sitting in traffic, or simply being in line at a store can work, if you know how to work it."
Whether you're looking for love online or off, being good at flirting really starts with confidence. As Federoff says, "Confidence creates charisma. If you have that, then you're already one step in the right direction. How you flirt depends on the situation."
So here are some of the best places to flirt and the best way to go about it, according to dating experts.