Science Says These 8 Flirting Techniques Tend To Be The Most Well Received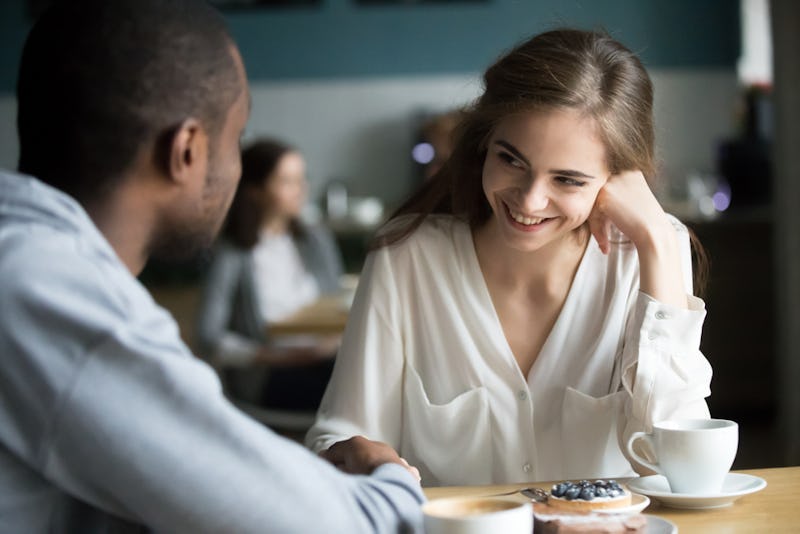 fizkes/Shutterstock
If you're interested in getting someone's attention, striking up a fun conversation, and possibly even scoring a date, then you may want to try out a few science-backed flirting techniques. These have been shown to be effective, and can help you make a true connection. But even more importantly, they can come in handy when you're not sure what to say.
After all, flirting isn't always the easy. When you put yourself out there, awkward things can happen, conversations can fall flat, and you may even have to deal with rejection. Because hey, not everyone has to flirt back.
It is, however, something you can get better at. "While flirting can be a bit of an art, it's also something you can learn and practice like any other skill," Jonathan Bennett, relationship and dating expert at Double Trust Dating, tells Bustle. "It might be awkward at first, but by following certain tips, backed by science, you can become a master at flirting. And, it will become so natural you won't even have to think about it."
Before long, you'll be marching up to folks you're interested in, and having great conversations. With the goal of having fun in mind, here are a few effective ways to flirt, as backed by science, that you might want to try.