7 Sex Positions That Won't Make Your Bed Squeak When You're Home For The Holidays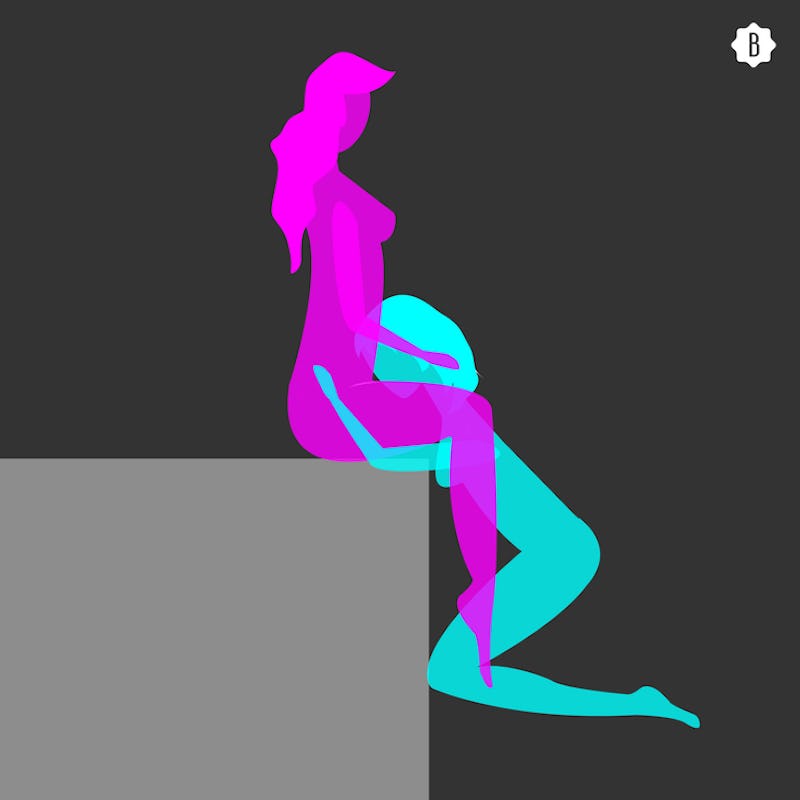 Caroline Wurtzel/Bustle
Even though the holidays can be a magical time of bonding and nostalgia, there's no denying that there's one area of your life that may take a hit: your sex life. Having sex during the holidays can be tough when you're surrounded by family and back in your childhood bedroom — and it can feel like free time and privacy are at a minimum. Luckily, some of the quietest sex positions are also some of the most intimate, which is perfect for the holiday season.
"The holiday season is [all] about memories and intimacy," Michele M. Paiva, licensed zen psychotherapist, tells Bustle. "Individuals often feel that sexuality during the holiday season is taboo but, what better time if coupled up, than to express love and passion?"
If you do it right, the holidays can still be a great time for sex — even with your parents and second cousins wandering the hallways. And, if you're feeling stressed or overwhelmed then that time and intimacy with your partner becomes even more important. So the sex doesn't have to stop, it just has to be finessed. Here are the best sex positions for when you need to be quiet, because sometimes a little stealthiness can make the sex even hotter.