7 Genius Tools That Make Carving Your Pumpkin Way Easier (& Less Messy)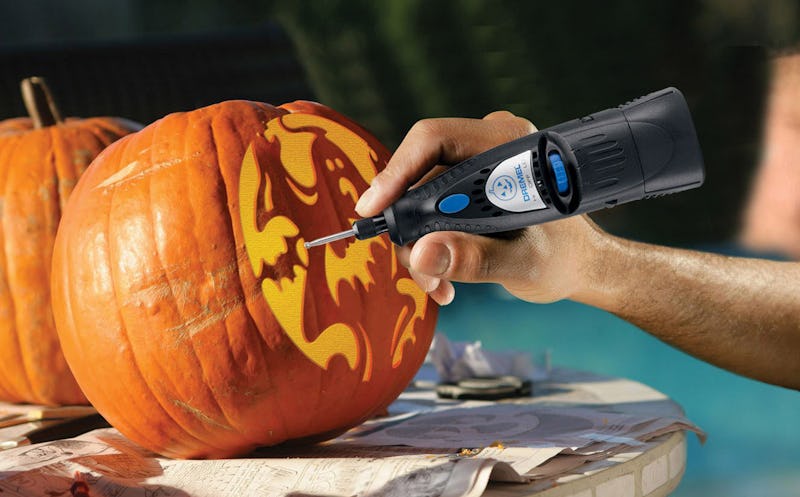 Amazon
Whether you treat pumpkin carving like a competitive sport or you're just after some seasonal Instagram-fodder, the best tools for pumpkin carving will seriously up your gourd-carving game.
The fundamentals of pumpkin carving rely on a few good tools: a solid scooper or gutter that makes cleaning the inside of the pumpkin easy and mess-free; a couple of sharp saws and knives that will cut through the pumpkin like butter; and — if you're just not the artistic type — plenty of kits include pumpkin carving stencils, too. So if you're looking for an easy-to-use, all-in-one pumpkin carving kit, be sure it has everything you need.
On the other hand, if you consider this seasonal craft an art form, then it might be a good idea to invest in individual, professional-grade tools. Yes, those do exist. From a quality gutter that helps you get super thin pumpkin walls to a battery-powered rotary tool that helps you create intricate designs, these tools will ensure you have Pinterest-worthy pumpkins.
But most importantly the best tools for pumpkin carving are safe, efficient, and easy-to-use, no matter your skill level and artistic abilities. So, if you're still using just any old kitchen knife, get ready for a serious upgrade.
This article was originally published on