The 7 Best Travel Seat Cushions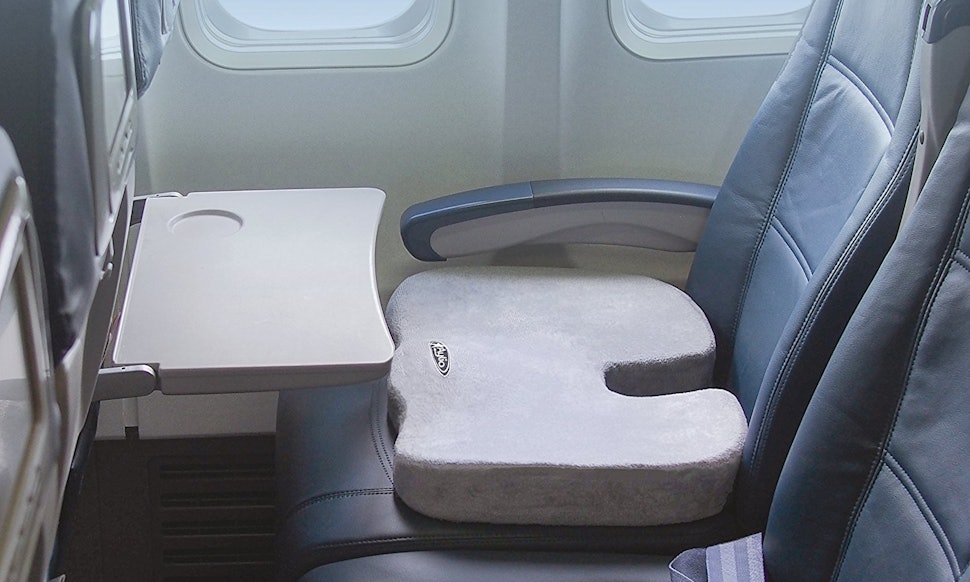 Amazon
When you're on a bus, a plane, or a train, the word "comfortable" usually isn't the first thing that comes to mind. But if you'd like to make your trip a little more enjoyable, the best travel seat cushions might just be able to ease your pain.
Though sitting usually sounds ideal, sitting for hours can cause a lot of discomfort. If you ever feel like your tailbone is getting mashed into your seat, a U-shaped coccyx pillow might be a good solution. Yes, the word coccyx is funny (it just is), but having a good pillow to take the weight off of your tailbone can really help your overall posture. These cushions elevate the coccyx so that it isn't pushed down into the seat, alleviating a lot of the pressure on your butt and back.
If you just need a little extra cushion and you don't want to lug around any bulky travel products, try an inflatable seat cushion. It provides support and folds up small enough to fit into your purse. Some pillows even self-inflate, so you can pretend you've got a version of Marty McFly's jacket from Back to the Future II.
So, give your butt a break and try some of these great travel seat cushions. You'll be so comfortable, you won't want to get off the plane.