You'll Want To Wear These Shockingly Comfortable But Still Supportive Bras Every Day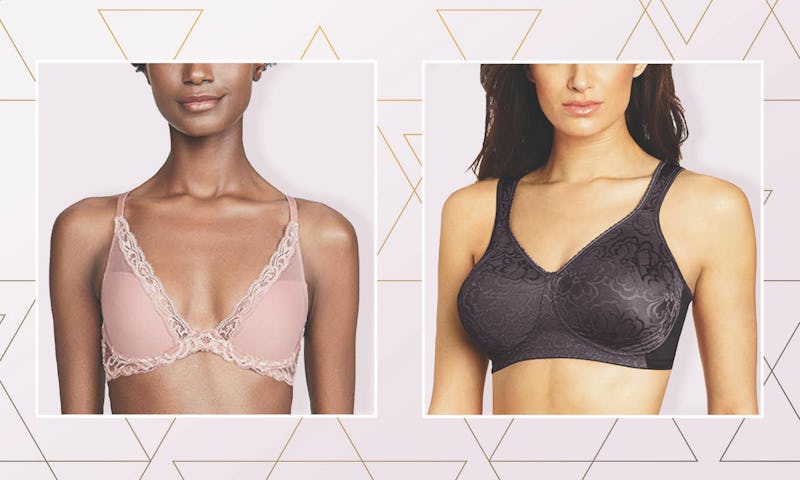 Amazon / Bustle
When it comes to finding the most comfortable bra with support, getting the fit just right is essential. Since bodies can frequently change and sizes for different brands can vary, it's a smart idea to remeasure yourself before buying a new bra. Plus, if you have the measurements written down and not just a band and cup number, that'll help you match up according to each brands' unique sizing chart, too.
You'll know that a bra is properly fitted if your breasts fully sit inside the cups without flowing out of the top, and there's no gap between the edge of the bra and your breasts, either. The band should also be snug on the longest hook (if there are hooks one) but not uncomfortable. The band will eventually stretch out with wear, so you want to be able to use the other hooks later on.
To choose the best bra design for you, first consider how much support is enough. If more side support is what you're looking for, there are bras specially designed with extra lift and side support. While underwire bras can have a bad reputation for being uncomfortable, many styles today feature well-wrapped and sometimes even cushioned underwires so that they provide extra support but are barely noticeable. However, if you don't need or want that extra lift, many wireless bras provide plenty of support with elements like contoured cups or wider shoulder straps if you know what to look for.
The bras below are beloved by Amazon reviewers for being comfortable and supportive all at the same time.