The 8 Best Bras For Large Cups And Small Band Sizes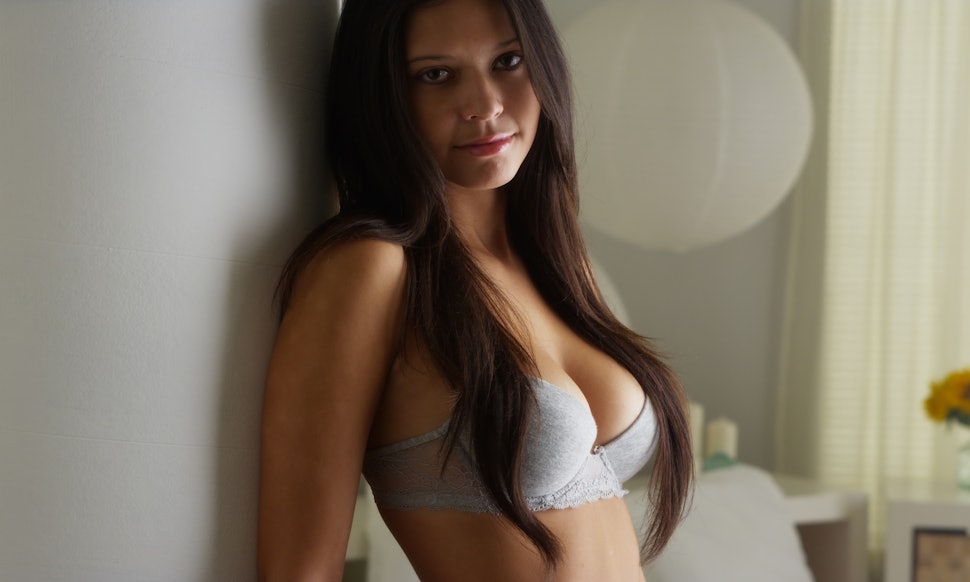 Fotolia
There always seems to be some kind of struggle when buying a bra — and mine is a larger chest size with a smaller ribcage, which makes department store shopping a scavenger hunt that isn't actually fun. However, there are great bras for large cups and small bands if you know where to look for them, but I'll save you the trouble: they're on the internet.
Shopping for bras on Amazon is a preference of mine because a) no need to wait on line when you really want to be home in your pajamas and b) no need to go into a dressing room ever again, because everybody knows that's about as fun as going to a dentist.
The bras I found online have a variety of band sizes smaller than the 32 you're used to finding at stores, and go up to cup sizes way larger than you'll find at your not-so-trusty lingerie mall chain. They also feature things like adjustable straps, side boning, and silicone grips to ensure that these bras are supportive enough to handle larger cup sizes. There's even t-shirt bra options, which is the second most comfortable bra to wear besides no bra at all. So if you're tired of not finding bras for larger cup sizes and smaller bands, then look no more — like they say on the X-Files, they're out there.