These Are The Best Places To Fall In Love — According To YA Novels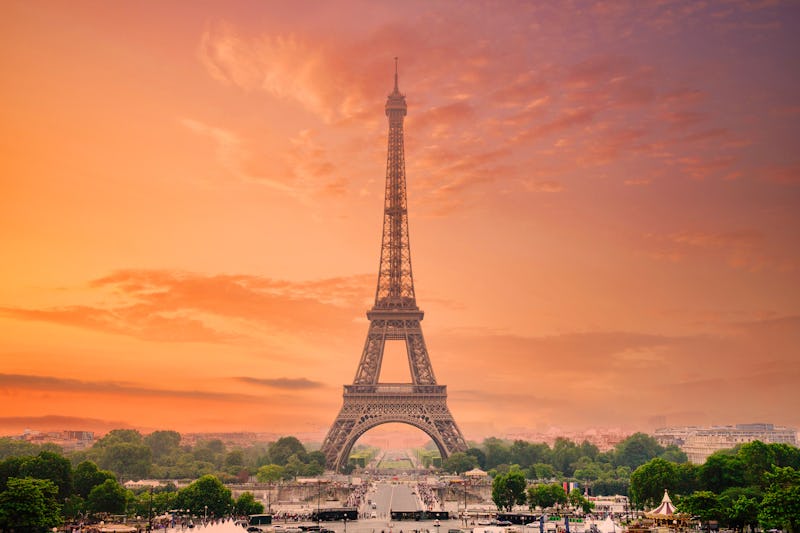 D. Lentz/E+/Getty Images
Is it any coincidence that part of the word wanderlust is, well . . . lust? Any travel will involve ogling the gorgeous surroundings, but a trip can become something more if you're also ogling a special someone. Whether you're finding a brand new object of your affection or taking an existing relationship to the next level, sharing a memorable experience is scientifically proven to get oxytocin — the love hormone — flowing, so it shouldn't come as a surprise that exciting destinations abroad often result in vacation romances. And who's better at falling in love than characters in YA novels? From flirting in a new language to a first kiss after an adrenaline rush of an adventure, they're experts in international relations. *wink wink*
Since it's summer, and love — and travel — are in the air, now is the perfect time for canoodling abroad. Whether you're looking for a far-flung destination to visit and write a love story of your own, or to do some armchair traveling of the most romantic kind, here are a few of the best destinations around the world for sparks to fly—and the books that let you imagine yourself there. But be careful — you might never want to come back to the real world!
The Ends of the World by Maggie Hall, $16, Amazon
Maggie Hall is the author of The Conspiracy of Us series. Maggie indulges her obsession with distant lands and far-flung adventures as often as she can. She has played with baby tigers in Thailand, learned to make homemade pasta in Italy, and taken thousands of miles of trains through the vibrant countryside of India. The Ends of the World is out now.