These 9 Classic Judi Dench Films Will Make Your Next Movie Marathon Worthy Of A Dame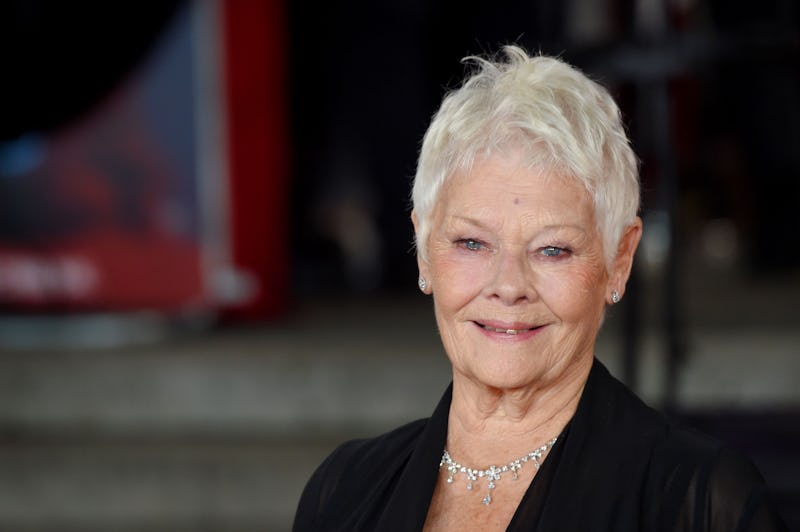 Anthony Harvey/Shutterstock
Dame Judi Dench is a national treasure and you know it. She has been making movies since before you were even a twinkle in your parents' eyes and is absolutely still killing it in every project she takes on. So needless to say picking the best Judi Dench films is a bit of a task.
According to Entertainment Weekly, Dench kicked off her career starring in Hamlet at The Royal Shakespeare Company, having been discovered at the tender age of 22. Since then she has starred in innumerable films, and proven she can play all sorts of roles.
Now aged 84 she defies any stereotype about age. Her career is flourishing and she previously spoke to The Telegraph about her feelings about the word "retirement", saying she considers it a "rude word". Add to that the fact that she got her first tattoo at age 81 and you have a person who's life in later years is truly something to aspire to.
Dench and her now deceased husband Michael Williams met working as actors, and their romance was fresh out of a fairytale. Apparently he sent her a red rose every Friday no matter where either of them was in the world. Cheesy, yes, but OMG adorable. So without further ado, these are the very best Judi Dench films you absolutely need to see because she's a living legend and we're lucky to have her.