These 9 Super Lavish Real Housewives Possessions Will Totally Blow Your Mind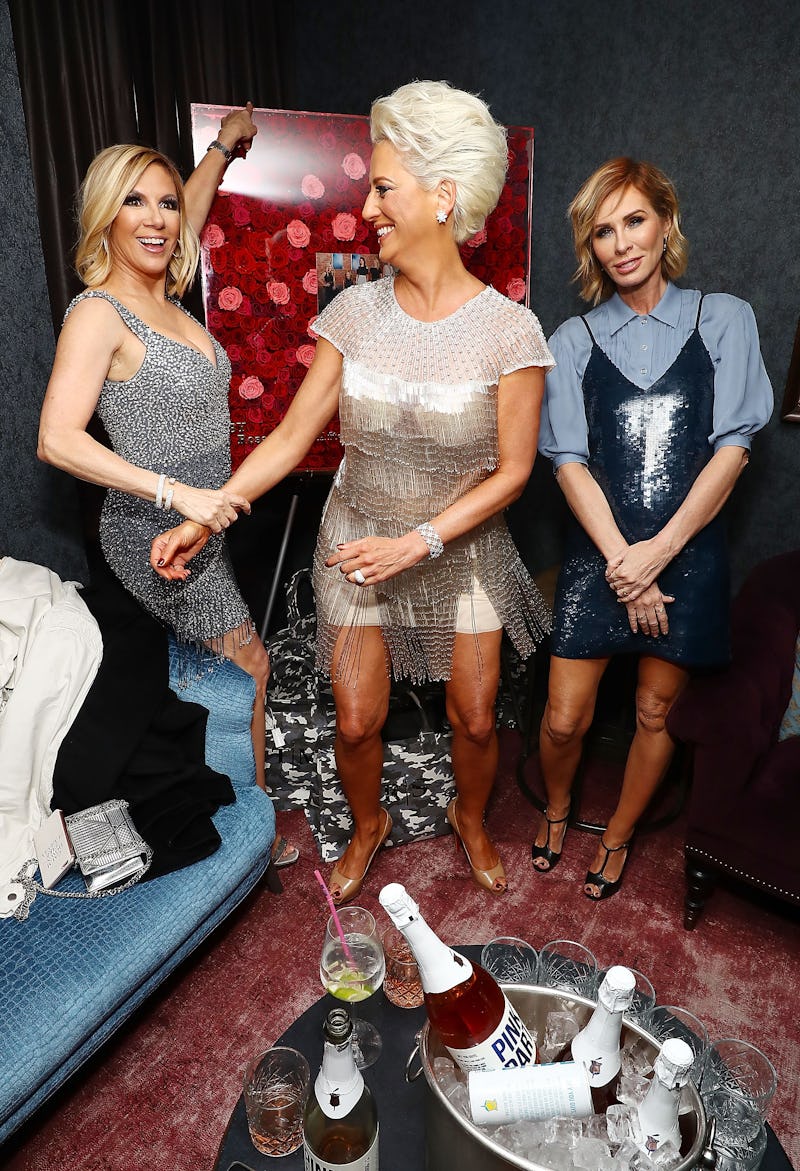 Astrid Stawiarz/Getty Images Entertainment/Getty Images
Since the show's inception in 2006, Real Housewives has allowed the world an unique glimpse into the lifestyles of women who live their lives in total luxury. While their interactions with one another may sometimes be based in drama, a lot of the intrigue behind the series has to do with the fact that the Real Housewives cast members own some of the most lavish items that money can buy.
Despite the fact that the ladies may often earn a bad reputation for some of their on-air antics, it's worth pointing out that the series largely focuses on the stories of many strong and determined women who own successful businesses and raise families all while dealing with the scrutiny that comes with living life in the spotlight. It goes without saying that sharing every aspect of your life with the world can't be the easiest thing for anyone to do. However, these women have managed to make their respective road to the riches seem like a complete cake walk — not to mention that they look pretty darn good while doing it too. Whether it be their fancy cars, palatial homesteads, decadent jewelry, or elaborate wardrobes, these women appear to have just about every possession imaginable — and they make no apologies for going after what they want.
1. Expensive Jewelry
The bling has always been a thing when it comes to the Real Housewives of all franchises. Engagement rings, wedding bands, diamond earrings — you name it — these reality stars always have the best of the best when it comes to rocking expensive baubles.
2. Glam Squads
Both behind-the-scenes and in front of the cameras, the 'Wives enlist the help of the best makeup artists, hairdressers, and wardrobe stylists to keep them looking good as they make appearances on the show and beyond.
3. Luxury Cars
The women certainly know how to ride in style when it comes to their choices in luxury vehicles. Real Housewives of Orange County star Vicki Gunvalson drives a Maserati, while Kyle Richards' husband gifted her with a brand new Lamborghini years ago. Fans may also remember Real Housewives of Potomac star Karen Huger whipping around in a sweet new ride during the show's third season.
4. Major Bank Accounts
While appearing on reality TV has given many of the ladies a platform on which to shine, many had strong finances long before the show. And although owning cars and jewelry is nice, having a large bank account helps build success for the 'Wives and the next generation of their families.
5. Glamorous Wardrobes
When it comes to dressing up, the women of Real Housewives certainly go all out. Whether it be a regular day running errands or dinner with friends, these ladies are always dressed to impress from head to toe. This past summer, the women of RHONY donated more than 100 pieces of clothing to benefit charity, according to E! News.
6. Massive Mansions
The Real Housewives certainly know how to live a life of luxury when it comes to their dwelling spaces. In fact, many have moved into new homes during their tenure on the show. For example, Kenya Moore (Moore Manor) and Sheree Whitfield (Chateau Sheree) were locked into a competition over who was going to build the more luxurious home.
7. Exotic Animals
The Real Housewives certainly love their pets. However, there are some who love animals more than others and have some of the most exotic pets imaginable. The franchise's biggest pet lover, Lisa Vanderpump, houses 7 turtles, 8 swans, two ponies, 8 dogs and several koi at her Villa Rosa compound.
8. Posh Vacation Pads
Whether it be the Berkshires, the Hamptons, Palm Springs, or Idaho, some of the Real Housewives stars have vacation homes just as large and magnificent as their full-time dwellings.
9. Lavish Furniture
With such massive spaces to fill, the Real Housewives always seem stock their homes with the most luxe furniture in the world. Some of their over-the-top decor choices include, oversized chandeliers, mirrored dining tables and red alligator-print pianos.
While the immortal words of LuAnn DeLesseps suggest that money can't buy you class, it has surely managed to afford the cast of Real Housewives the ability to buy some of the most luxurious possessions in the world.