The Ariana Grande Concert Explosions Targeted Young People's Safe Space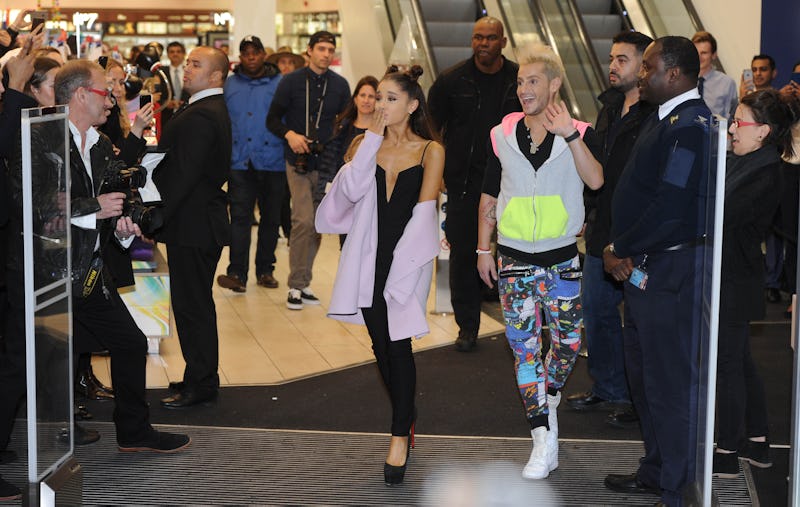 Stuart C. Wilson/Getty Images Entertainment/Getty Images
Reports of explosions that killed and injured many people at the end of Ariana Grande's concert (part of her "Dangerous Woman" tour) in Manchester elicited a powerful, emotional response worldwide Monday night. This was especially true as the public turned its attention toward the young audience affected by the incident. As more details emerge, it feels more and more that the Ariana Grande concert explosions targeted young people, their sense of safety, and the things they value in the aftermath of what British Prime Minister Theresa May called "an appalling suicide attack."
Popular with teen girls and LGBT youth among others, Grande's audience skews young, diverse, and breathtakingly enthusiastic. Their night — one meant to be full of joy — turning so horrible and so violent is going to leave a lot of young folks (fans of Grande's music or not) feeling unsafe and unsure of where they can go (if anywhere) to find refuge, comfort, or community in an increasingly tense and scary time.
Communities and friendships forged by young people around music are sacred things, hokey as it might sound. Young people have always found each other and connected, created, and shared something powerful in these spaces— and there's something particularly disorienting and painful about these spaces being targeted.
Much like the attacks in Paris's Bataclan concert hall in November 2015 at an Eagles of Death Metal concert, seeing fans face senseless violence while trying to take part in that joyful tradition sits with you in a way that just aches. It's a profound and complicated kind of grief shared by communities directly involved and just about anyone who has been to a concert they love—and it hurts especially when you think about the young people robbed of that happy place.
Targeting a vulnerable group, one that inherently represents the future, in a place of celebration (which, really, is what any good show is) is sure to throw a person off their axis in a devastating way. So it's absolutely a time to support the young people who are hurting: Remind them that their grief is valid, listen to what they have to say, and try to encourage them to reclaim the spaces and feelings they might feel like they've lost.
Platitudes about living post-tragedy aren't all that helpful when the wounds are so fresh, but here's to hoping that those sacred things — the communities, the good music, and the eternal resilience of young folks — will continue to endure.